Jeremy Corbyn has insisted he can win over people who have been "tempted to vote Tory" with policies that speak to the electorate across the country. The Labour leader acknowledged the party must also reach out to young people to "come on board with us and try and create that decent society" in order to win a general election.
Corbyn made the remarks at an ill-tempered hustings event in Solihull, Birmingham on Thursday (18 August). The MP for Islington North said: "We win over people to support us by the policies we put forward.
"Yes, we do have to win over some people that have been tempted to vote Tory," he added. "We win them over on the basis that we can create a society where we do provide decent housing for all, where we do provide real security for all in work.
"But we also, I think, win an election by inspiring our own supporters, inspiring those that have supported other parties, but above all reach out to young people in our society, only 47% of whom voted in the last election to come on board with us and try and create that decent society."
Rival Owen Smith hit back at the claims, saying he did not believe the party can topple the Tories under Corbyn's "ineffective leadership." The challenger for the Labour party leadership said: "I don't just think we have got to win over some people who have been tempted to vote Tory, as Jeremy put it. I think we have got to win over two million people who voted Tory just a few months ago."
He added: "We got nine million, they got 11 million. I want a Labour government in order to put into practice my principles and in order to do that we have got to get the best part of two million people who voted Tory to vote for us."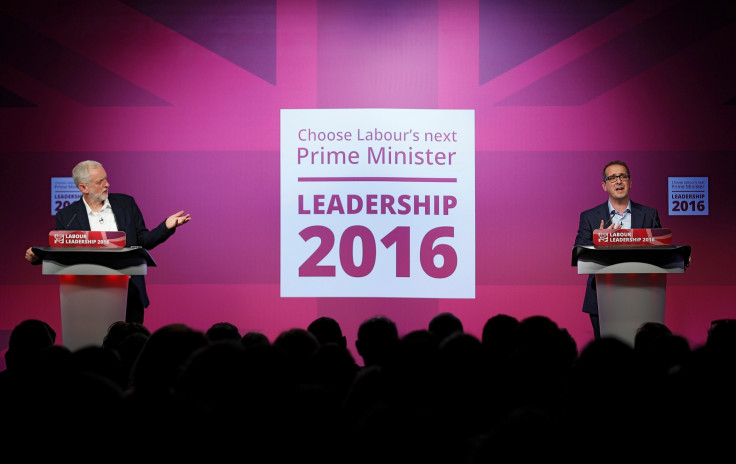 The event in Birmingham was the fourth of nine official leadership debates for the pair and tensions rose as Smith was booed after he said the polls show more Labour voters prefer Theresa May to the Leader of the Opposition . The MP for Pontypridd was also jeered after he said "that 170 socialist Labour MPs don't feel that Jeremy is offering leadership."
Responding to the boos, Smith criticised the "uncomradely" behaviour and said: "This is what is going wrong with the Labour Party. We are beginning to look at one another as though we are each other's enemies."
Corbyn and Smith also clashed over Nato after they were asked how they would deal with Russian aggression towards an ally. Collective defence is at the heart of Nato's founding treaty and commits allies to protecting one another.
An attack against one ally is considered an attack against all and is enshrined in Nato's Article five. Smith said: "We would have to come to the aid of a fellow member of Nato. That would be the job of Britain in the event of a fellow Nato member being invaded, obviously." He added that it would be calamitous to reach that stage and stressed the importance of diplomacy.
Corbyn replied: "I would want to avoid us getting involved militarily by building up the diplomatic relationships and also trying to not isolate any country in Europe to bring them up."
He added: "I don't wish to go to war. What I want to do is achieve a world where we don't need to go to war, where there is no need for it. That can be done."
After the event, Smith's spokesman said he was "crystal clear that Britain should live up to our responsibilities" towards Nato allies, whereas Corbyn "refused to provide that same guarantee," according to the BBC.