Jeremy Corbyn and Tom Watson have agreed to "strengthen" Labour Party unity after "robust and constructive" shadow cabinet talks at Unison's HQ in London on Monday (20 March).
The leader and deputy leader released a joint statement after fresh in-fighting broke out in Labour.
"The shadow cabinet agreed on the need to strengthen party unity. It recognised the right of groups across the spectrum of Labour's broad church to discuss their views and try to influence the party so long as they operate within the rules," Corbyn and Watson said.
"The leadership represents the whole party and not any one strand within it. No one speaks for the leadership except the leadership themselves and their spokespeople.
"The shadow cabinet agreed our local and mayoral election strategy and what a united Labour Party can and must offer the whole country after seven years of Tory austerity in terms of jobs, housing, education and health and social care.
"We will fight for a Britain where people aren't held back and where everyone in every community can lead a richer life."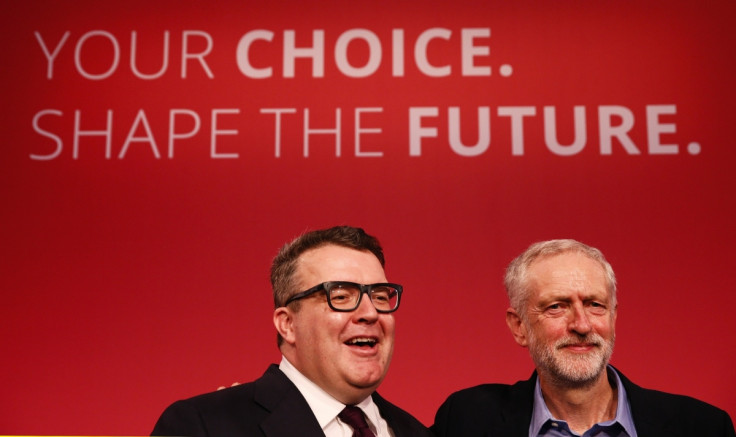 The statement was published after Watson accused Momentum chief and Corbyn ally Jon Lansman of plotting to "destroy" the party. Lansman, a former aide to Tony Benn and Michael Meacher, had told a group of Momentum activists that he wanted super-union Unite to affiliate to Labour.
"You've revealed your plan. If you succeed you will destroy the Labour Party as an electoral force, so you have to be stopped," Watson told Lansman over Twitter.
But the left-winger hit back, claiming that his side of the Labour Party had been "denied a voice" for 20 years.
"We will deny a voice to no one," he said. "We face big challenges and we need our mass membership to win again. Labour first campaigns on same things in the same way – though we want our representatives to reflect members' wishes. But we'll both fight for a Labour victory."
The dispute comes as the latest national opinion poll from ICM for The Guardian, of more than 2,000 people between 17 and 19 March, put the Conservatives 19 points ahead of Labour (45% versus 26%).