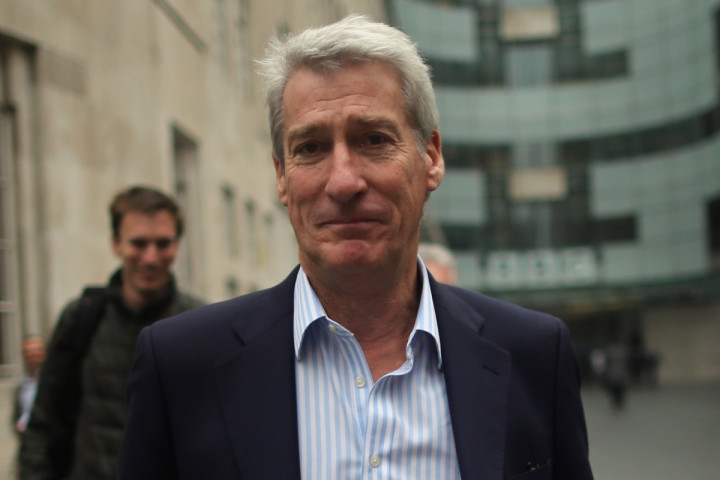 Jeremy Paxman has presented his final edition of Newsnight after 25 years fronting the programme.
The broadcaster announced in April that he was leaving the show, saying he wanted to "go to bed at much the same time as most people".
His last broadcast for the BBC's nightly news programme featured Paxman interviewing London Mayor Boris Johnson while riding a tandem bicycle through London.
"I can't believe I've been given this assignment," said Paxman. "It's like being the back half of a pantomime horse."
Paying tribute to the TV personality who is famed for being a tough but incisive interviewer, Johnson said: "I just want to say on behalf of Jeremy's admirers he has kept the nation entertained if not always awake and he has been an adornment to broadcasting."
Michael Howard also appeared on the final show in honour of what has become the programme's most recalled encounter.
The former Home Secretary was being interviewed by Paxman regarding a meeting with Derek Lewis, head of Her Majesty's Prison Service, about the possible dismissal of the governor of Parkhurst Prison, John Marrio. His evasive answers prompted Paxman to ask the same question "Did you threaten to overrule him [Lewis]?" a total of twelve times in succession.
In 2003, Prime Minister Tony Blair opted to make the case for the invasion of Iraq via questions from a TV studio audience, mediated by Paxman. However the most memorable moment of the programme was when Paxman asked Blair if he and U.S. President Bush prayed together. Blair replied, "No, Jeremy. We don't pray together."
Director General Tony Hall described Paxman as "a rare and dazzling talent", while the corporation's head of news, James Harding, said he had become the "great lion of BBC journalism" who "never failed to ask the difficult questions".
But Paxman was not averse to criticising his own show. In 2005 when Newsnight's editor decided to broadcast weather forecasts instead of financial reports, he publicly ridiculed the decision saying: "And for tonight's weather – it's April, what do you expect?"
He also became the subject of news headlines, when he grew a beard.
As he signed off for the last time he said: "In the tradition of deranged newscasters I should tell you to stand at a window in protest but I won't. I'll just say thank you for watching Newsnight. I hope you continue to enjoy it. Goodnight."
While Paxman looked decidedly sombre, the end titles rolled to the poignant song "I'd like to teach the word to sing."
And typical of Paxman who managed to have the last word in a mock weather forecast. " It will be the same as today, What do you expect?"
Paxman will continue to front BBC Two quiz University Challenge and other documentary programmes.