Jermaine Jenas wants Liverpool to allow Philippe Coutinho to join Barcelona
Coutinho is currently not training with the Reds due to a back injury.
Former Tottenham Hotspur midfielder Jermaine Jenas has urged Liverpool to allow Philippe Coutinho to join Barcelona as this is an opportunity of a lifetime and it would not be proper for the club to stand in his way.
The Reds have rejected a third offer from the Catalans for Coutinho, believed to be in the region of £114m ($143m). Barcelona technical secretary Robert Fernandez revealed on Thursday that they are trying their best to sign Coutinho and Ousmane Dembele but insisted any deal for the players rested in the hands of the clubs that they are currently contracted to.
The 25-year-old has not played a single competitive game this season for the Reds in lieu of a back injury as speculation mounts over his future at the club. Having yet to return to training at Melwood, the unsettled 25-year-old was absent for the visit of Crystal Palace in their 1-0 win at Anfield on Saturday (August 19) and there is currently no timeline for his return.
However, Jenas believes that the club should not stand in his way as the opportunity to join a club as big as Barcelona does not come everyday and they should respect what the Brazilian has given to the club and respect his wishes.
"We had something similar at Spurs with Dimitar Berbatov," said Jenas, as quoted in the Mirror. "I personally felt that if the player deserves it – to move onto bigger things, like Barcelona – it's almost more of a 'thanks for everything Coutinho, you've done brilliantly, on your way'.
"I didn't have hard feelings to anyone who had been so successful for my team and had been scouted by a bigger and better side. You respect that they've done so well, you wouldn't be having a go at them in the changing room.
"It's a nightmare for him [Coutinho], in his mind he'll be sat there thinking I've got a contract to honour. The facts are: he's done brilliantly for the team and the deal of a lifetime has revealed itself.
"This guy's been at Inter Milan, obviously came over to Liverpool and they've helped develop him into the player he's become today, but the deal of a lifetime has revealed itself – for both clubs. We're not talking about a £60million deal for Coutinho, [it's] £114m!"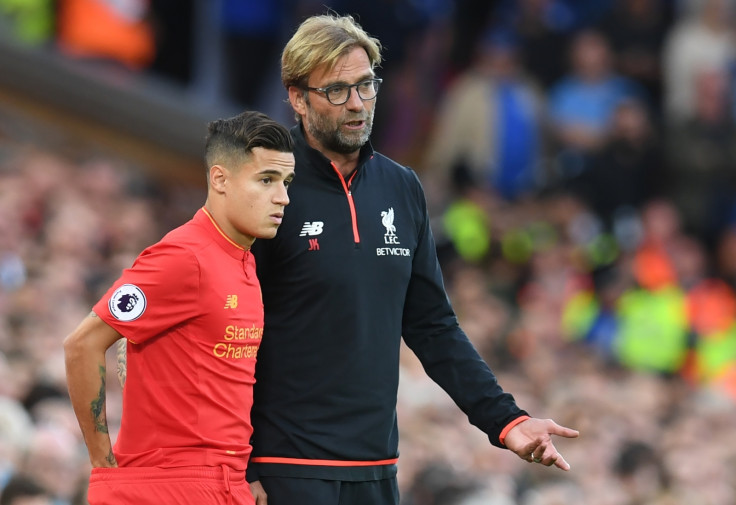 © Copyright IBTimes 2023. All rights reserved.