With street names in St Helier like Havre Des Pas, Rue de L'Est and La Colomberie resonating with many languages spoken by those who walk them, Jersey is no stranger to foreign influences.
A sizeable population from the Portuguese island of Madeira have lived here for generations, as do growing numbers from Poland. In fact, people from all over Europe, and further afield, call this Channel Island home.
However, when the prospect of a mere six refugee families from Syria being accommodated in Jersey was mooted, the mettle of an island, which has been at international crossroads for centuries, was tested. It is a debate being heard throughout Europe as the continent tries to deal with the biggest refugee crisis since the Second World War.
The idea was put forward by its chief minister, Senator Ian Gorst. "We have a long history of welcoming people. Just over 50% were born here and just under 50% are immigrants, and that has changed over the last 20 years. We are much more of a multi-national melting pot than we have ever been," he told IBTimes UK, from his office at Cyril Le Marquand House.
"We saw these massive flows of people into Europe and we needed to explore whether rather than just local charities helping, and rather than just the government's financial contribution, whether it was possible we could play our part in a different way. And that was, to support and house refugee families," he said.
In September 2015, he issued a statement that he and his Guernsey counterpart, Deputy Jonathan Le Tocq, were considering whether the Channel Islands could take in refugee families. The response from Jersey in helping refugees had been good. Many among the island's 90,000 population were already giving food and aid to a relief effort that sent convoys to the "jungle" at Calais.
That aid effort was the idea of Dutch-born Bram Wanrooij, a history teacher at the island's De La Salle College. The catalyst for his action came when he was driving past Calais on his way back to Jersey and he stopped in to see the conditions in the refugee camps there.
The Jersey Calais Refugee Aid Group
"I think anyone who has been there and seen it I don't think can ever walk away from it. It was a humbling experience because you see queues that go on forever. You see grown men queuing up for a bag of noodles. They are sub-human conditions."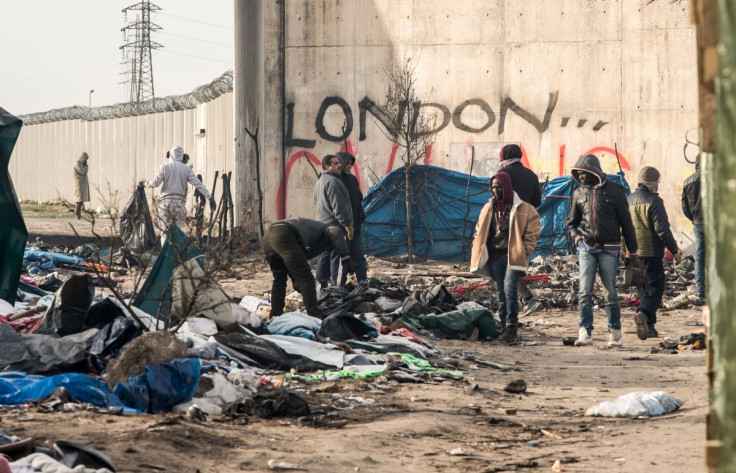 The Jersey Calais Refugee Aid Group was set up and there was no shortage of volunteers and donations of aid. The group split into two, the other part calling themselves the Jersey Builders for Refugees, concentrating more on providing emergency shelters.
A film was made about their endeavours that was screened at the Jersey Arts Centre, where Wanrooij tells the IBTimes UK why there was a shift in tone over the issue of how the island should help.
A Town Hall meeting illustrated how the mood music had changed. "That was very heated," Wanrooij said. "Of course, I knew that it was an issue that would split opinion but I shielded myself in the first couple of weeks. By that time, another group had formed and put up a Facebook page and some of the arguments became a bit more heated."
Are You One of the 82%?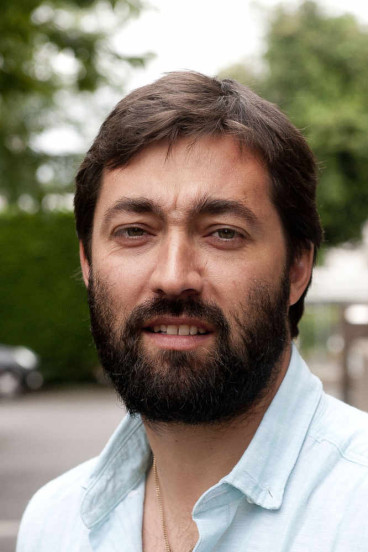 That Facebook group was called Are You One of the 82%?, named after the proportion of 467 respondents to a poll by the Jersey Evening Post who opposed the island's taking in of refugees.
On it, members post articles and stories about refugees across Europe. Some of them detail assaults and violence. One prominent campaigner was Mark Baker, who runs a professional speaking business.
He said: "When we had this debate in October, we had given £660,000 which is a lot for an island of 90,000, I suggested we should increase financial aid and not bring them here. It is not against supporting refugees, one of the biggest issues is that only one fifth of them are genuine refugees.
"I think in fairness people are considering what genuine refugees want anyway. I think there would be an immense culture shock from people from the Middle East coming in here, we are sleepy little island. A tiny little island like Jersey really isn't big enough to cope with issues like that should they arise," he said.
Mark Proudfoot was another campaigner and says that he also opposed Jersey products being brought to Calais because they served to attract refugees to the Channel Island. He said: "Of course six families is nothing. But why do we need to bring six families to Jersey? Wouldn't it be better to help 60 families closer to home?
"Are we really concerned about helping people, or is this just political showboating; to be seen to be humanitarian, to be seen to be doing the right thing? Really, what we should be more concerned about is helping genuine refugees."
By December 2015, the proposal to house refugees had been dropped. Senator Ian Gorst told the Jersey Assembly that it would pose too great a risk. People on both sides of the debate saw a political motive for the reversal, but Senator Gorst cited legal barriers.
The island is not part of the United Kingdom, but it would have to sign up to the UK's settlement scheme, which is at odds with Jersey's provisions for who is eligible for housing, work and health care.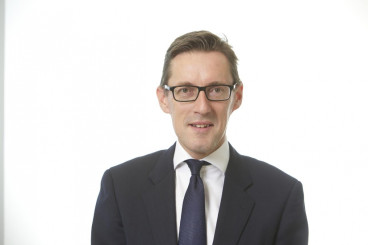 Under British protocol, these would have to be provided immediately but under Jersey's laws, you have to wait five years before getting access to benefits and 10 years for access to housing.
Gorst said: "We were potentially creating a case where we were not able to say we would just take six families from the Syrian crisis but anyone who had been given refugee status within the UK could have come to Jersey.
"It was a real disappointment that it ended up being a hurdle that we couldn't get over."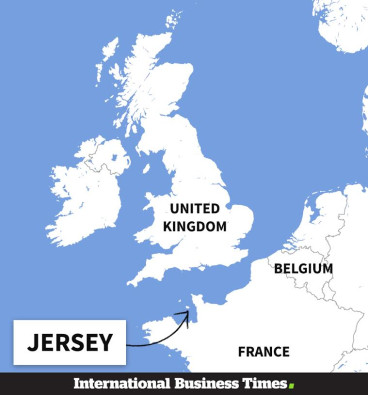 Wanrooij says that at the heart of the dispute is Jersey's relationship with the United Kingdom and Europe. "It brings to the table what is the status of Jersey within the whole framework of the European Union and international law?" he said.
He pointed out that Jersey is not a signatory to the Dublin agreement of the EU but is a signatory to the UN Convention on Refugees from 1951, although not its amended protocol of 1967 which extends the rights of refugees from Europe to anywhere in the world.
"Refugee law is not enshrined in any constitution, it is only enshrined in treaty law internationally," he said.
Accommodating refugees is off the table. Opponent Mark Baker says: "I can't see the issue being raised again. It was very poorly thought out."
However, the Jersey Calais Refugee Aid Group will continues its efforts. Its next run will include 5,000 cartons of milk donated by schools on the island and Jersey Dairy, reason enough for Wanrooij to stay positive.
"[The Calais camps have] sub-human conditions. What type of society are we? That can deeply affect you. This issue has brought out the best and worst in people," he said.