Jersey will not house any refugees fleeing Syria although it will provide financial aid to assist in the refugee crisis, the island's chief minister has said. Senator Ian Gorst sparked a storm of debate when he suggested that the Channel Island should accommodate up to half a dozen refugee families from Syrian camps.
What followed were vehement discussions in local and social media plus a heated Town Hall debate. A Facebook group was set up, called "Are you one of the 82%", in reference to the number of people in a poll by the Jersey Evening Post who said they opposed refugees coming in.
The Jersey Calais Refugee Aid Group, which distributes locally donated food and aid on regular runs to the French refugee camps, said the opponents of the move were fearmongering and that the poll, of 467 people, was a small one and not representative of the true views of islanders.
However Gorst told IBTimes UK that what scuppered plans to house refugees in Jersey were legal issues, not public opinion.
He said: "Jersey has a long history of supporting people in war-torn and developing countries and there is a general feeling that we want to play our part in supporting any way we can. But all the time, there were hurdles to be got over. They are that we are a small island, we have different provisions for benefits than the UK, we don't have the expert medical facilities here, or translation services.
"We would have capacity issues, health issues but we set off on a journey where we thought we might be able to overcome some of those."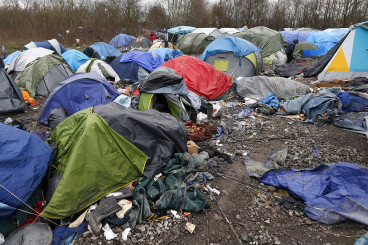 Jersey is a British Crown Dependency and not part of the United Kingdom. Jersey does not have its own asylum procedures and would rely on UK processes which stipulate refugees could have immediate access to work, education, housing and health services.
However, access to benefits on the island is only available to those living there for five years, while access to housing is limited to those who have been there for 10 years.
"As soon as we were going to make exceptions to our allowances to benefits, which we were prepared to do, it would have needed a parliamentary decision. It wouldn't have been within the gift of ministers to do that.
"Some members of the public were saying: 'We will house people and we will raise private money to support them'. The more we looked at that, we thought, that is not right. If as a community we are going to be welcoming, there needs to be a proper thought-through government approach. They would need to have access to housing, access to benefits and access to jobs."
Under the European Convention on Human Rights, one group of refugees cannot be treated differently to another. "It became apparent that we are being open to challenge that we were discriminating between categories of refugees" he said.
Annual aid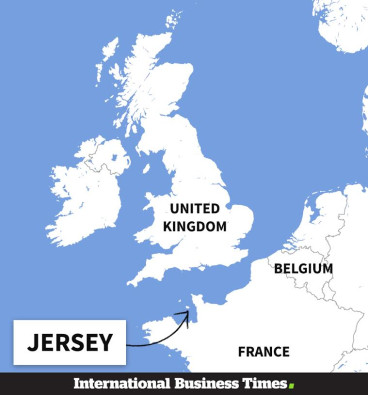 Jersey provides £1m in annual aid to refugees in Syrian camps through the Jersey Overseas Aid Commission, which Gorst said would continue.
Among the opponents to refugee settlement in Jersey was Mark Baker, who runs a professional speaking business. He said that the proposal was "poorly thought out".
"It has provoked a lot of emotion on the island and has had the same effect in Guernsey. I think the bottom line that any politician who were to push for this would end their career. If he does, it would be a career-defining moment."
Bram Wanrooij, a teacher on the island who founded the Jersey Calais Refugee Aid Group, said he was disappointed that Jersey would not take in what would have been a symbolic number of families.
"Of course, I was disappointed when the chief minister made that decision. I think his legal reasons are pretty flimsy. (Taking in refugees) has not been scrutinised by international legal experts and there are massive gaps in Jersey's legislation it brings to the table what is the status of Jersey within the whole framework of the European Union.
"I think a lot of people would support helping refugees, but there is also within that, there are people who say: "not in my backyard". I would imagine that it is a split within the island," he said.