Jerusalem lockdown: Palestinian shops closed as far-right Israelis parade in the streets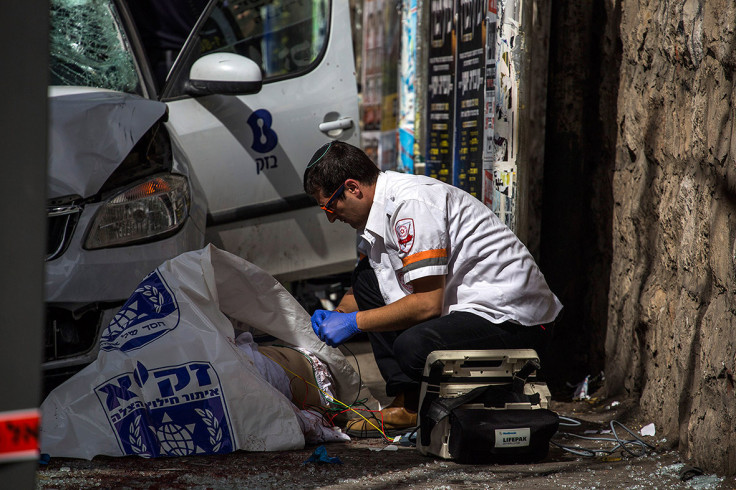 The ancient streets of the Old City in Jerusalem are tenser than ever. Like walking on eggshells, there is a heightened air of danger in this holy city that locals say is worse than anything they've experienced before.
On the narrow streets of the Muslim Quarter, lined with shops selling fruit, cakes and souvenirs, religious Jewish residents stride by in newly purchased stab and bullet-proof vests, while Arab shop owners are herded in and out after what has been the worst escalation of violence since 2014's war in Gaza and its aftermath.
Eight Israelis have now been killed in stabbings, shootings and other attacks, as well as 29 Palestinians, 12 of them identified as attackers by the Israeli authorities and others shot dead during the protests that have swept the West Bank. The latest death is a 27-year-old man from Bethlehem, who the Israeli military allege was throwing a fire-bomb at a car.
Israeli border police and soldiers are stationed at almost every intersection of the Old City and IBTimes UK observed a handful of Palestinians being stopped and searched. A group of Israelis disguised as Arabs wandered the streets, muttering to each other in Arabic and Hebrew.
Anwar Basti, 40, a member of staff at the Armenian Catholic Patriarch Restaurant, was serving an Eastern European couple sitting sipping white wine in the courtyard, seemingly oblivious to the Druze policeman who visited shops one by one and ordered them to close.
"We aren't closing down fully, we will just lock the metal gates and keep put customers happy. They've told us we have to close by 5pm for our own safety, they are killing our business - and that's putting it politely. Palestinians now have fewer rights when entering the Old City than tourists do," Basti said.
"I used to look at the situation in Hebron with settlers and settlements and see the situation there escalating once a month and then it grew. I thought that it would only happen there, but now the Old City in Jerusalem has become worse than Hebron."
Basti said he had ordered his teenage daughters to stay at home rather than risk travelling to school: "It's not shameful to be scared," he said.
Old City
Habib, 52, and his son Jihad, 27, are slowly bringing in colourful glass water pipes used to smoke argila, from the cobbled streets of the Old City. Their shop, Abraham Antiquities, used to be the family home but eventually they moved to Beit Hanina in east Jerusalem. "They say the soldiers can't protect us from settler protests. They are expecting them to throw things at our shop," said Habib.
"I grew up in the Old City and this is the worst I have experienced - for sure this is the Intifada - everything is closed, we can't speak we are cornered - every part of our lives are under control," added Jihad.
An hour later, the usually bustling Muslim quarter is completely cleared of Palestinian shop owners and residents. The street erupts with up to 500 Jewish settlers protesting the recent deaths and attacks on Israelis. These protests have been nightly as violence continues.
This protest was just one of three similar events planned across the city on Tuesday night. In central Jaffa Street, just 15 minutes walk away, far-right Israeli groups sell blue T-shirts with statements about Israel overcoming fear: "Israel is a lion" plastered on them, in protest.
One man discussed sizes in English and opts to buy four large-sized T-shirts after having them held up to his back. Another well-dressed couple with heavy plastic surgery from Santa Barbara - both Christian Zionists - purchase a pile of the T-shirts, proclaiming they love Israel.
Just another 10-minute drive away outside Israeli Prime Minister Benjamin Netanyahu's residency, a large truck is packing down stages, chairs and barricades.
Thousands had been expected for a settler rally urging Netanyahu to take harsher measures against Palestinians. It was called off just hours ahead of the event according to Miri Ovadia, spokeswoman for the Binyamin Regional Council, located in the occupied West Bank and representing 42 Israeli settlements and outposts in the southern part of the West Bank. She said they didn't want to further stretch Israeli security after a particularly bloody day of conflict.
Israel's security Cabinet met again that same night following the deadliest day in the violence, in which three Israelis had been killed in separate attacks and more than 20 injured, more than 12 seriously.
Bus attack
Earlier on Tuesday, two men boarded a bus and started attacking passengers with a knife and a gun. A man in his sixties died at the scene and a second passenger died in hospital. The two attackers were shot and killed at the scene.
Within 20 minutes in a nearby Jewish neighbourhood in Jerusalem, a Palestinian man drove a car into a bus stop before stabbing bystanders, killing one and injuring two others.
A video of the attack showed those waiting at the bus stop thrown into the air. The driver exits the vehicle armed with a meat cleaver and launches at one of the people knocked down. He then attacked another older religious Jewish man before he was shot dead.
In a statement from Netanyahu's office on Wednesday morning, a package of "aggressive" measures were laid out, including the ability to seal off Palestinian areas of Jerusalem in response to continued violent attacks. These would come on top of closures that have already been placed on the Old City in Jerusalem, the first since 1967.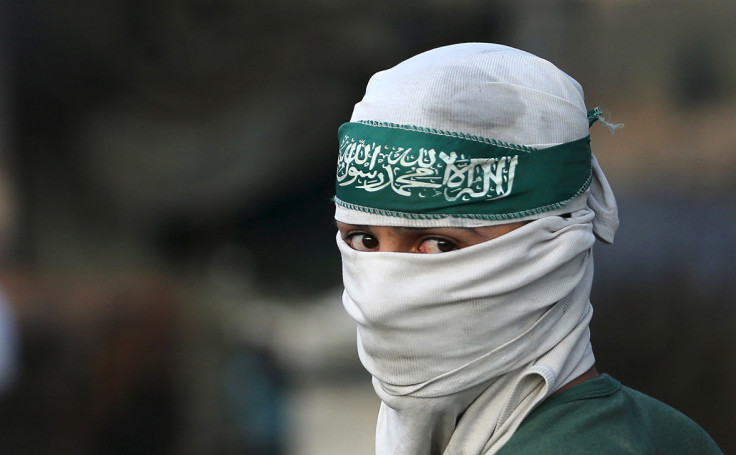 Netanyahu announced further meetings to come where enforced internal checkpoints, or roadblocks, would be discussed. If implemented cars could be stopped and checked at random on all roads leading into Palestinian neighbourhoods in east Jerusalem.
The Israeli prime minister also announced the house of an individual who carried out an attack that had been demolished would not be rebuilt, and the permanent residency rights would be fully revoked and their property confiscated indefinitely.
"Not only will they [Palestinians carrying out attacks] not enjoy rights, we'll exact the full price from them. Anyone who tries to harm us, his arm will be cut off. I'm sure the actions we will take will make the other side come to the realization that terrorism doesn't pay. It's instigators will pay the full price," Netanyahu said.
An additional 300 security guards would be employed to secure public transport in the city. Netanyahu announced he had ordered police to "surround centres of friction and incitement in Jerusalem, in accordance with security considerations".
On 14 October, the government deployed six companies of soldiers to reinforce police. The security Cabinet has continued to rule out a closure of the occupied West Bank, stating it has been "relatively calm" and any measure to close off the area could further escalate unrest.
© Copyright IBTimes 2023. All rights reserved.