Israel: Palestinian man kicked and beaten after stabbing Israeli in Ra'anana [Video]
A video has been released by Israeli police showing the moment several people kicked and beat a Palestinian man on 13 October after he stabbed and lightly wounded one person in a Tel Aviv suburb.
The amateur mobile phone footage shows passers-by at a bus stop in Ra'anana overpower the man and kick and beat him while he is on the ground, until police arrived.
The 22-year-old, from East Jerusalem, stabbed a 32-year-old Israeli, who was lightly wounded in the attack. An ambulance serviceman, Magen David Adom, who arrived at the scene said the alleged assailant was seriously hurt.
The incident comes as after a series of stabbing attacks in Jerusalem and across Israel resulted in two deaths and more than 20 people wounded on 13 October.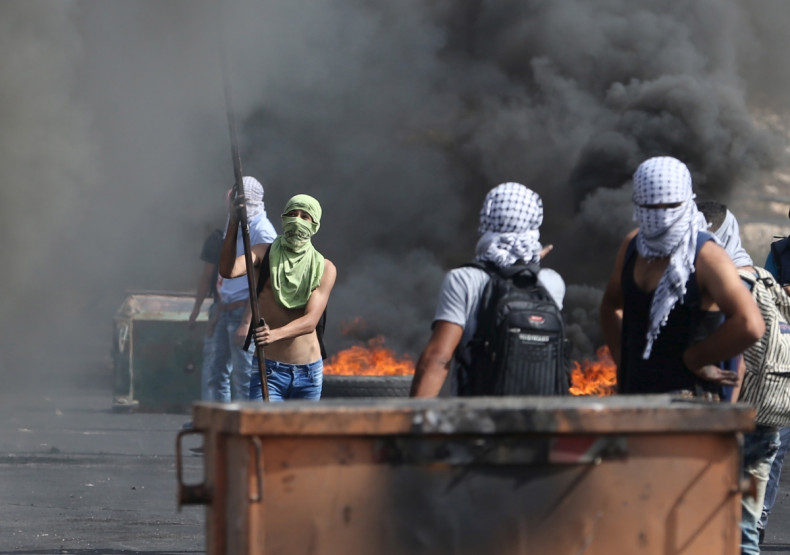 In the worst incident, at least 16 people were injured, six seriously, and two were killed. The suspect opened fire and stabbed people on a bus in the Jerusalem neighbourhood of Armon Hanatziv, according to Israeli police. The attacker has been "shot and neutralised", Israeli ambulance service said. AFP and Reuters report the attacker was killed, as well as a 60-year-old Israeli.
Four Israelis and 26 Palestinians, including eight alleged attackers and eight children, have died in 12 days of bloodshed, the worst spell of street violence for years, stirred in part by Muslim anger over increasing Jewish visits to the al-Aqsa mosque compound in Jerusalem.
The almost daily knife attacks have stoked concern of a new Palestinian uprising and though Palestinian President Mahmoud Abbas and Israeli Prime Minister Benjamin Netanyahu have appealed for calm, the violence shows no signs of abating.