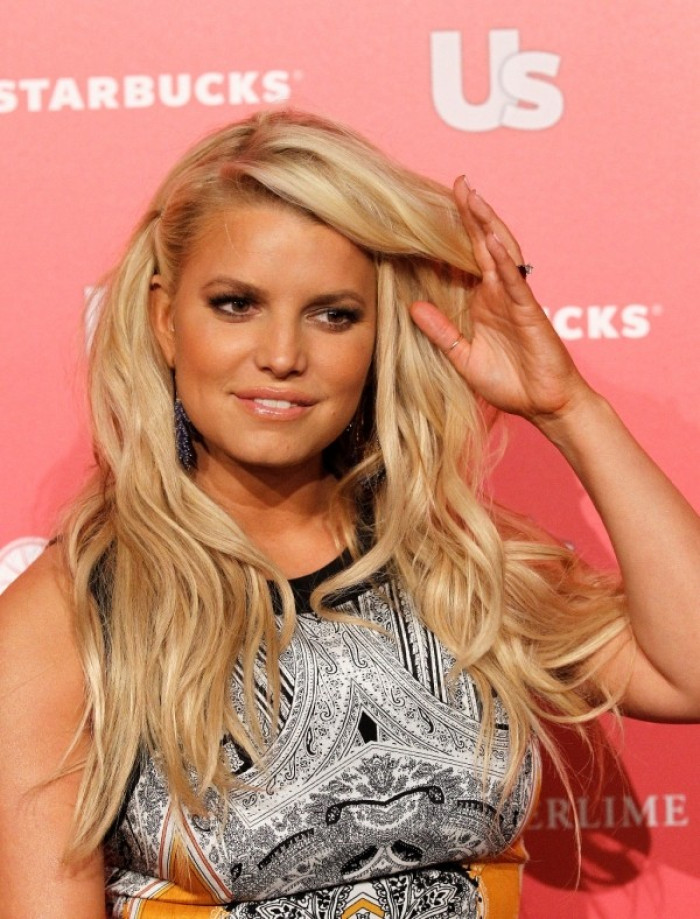 Known for her killer figure, singer Jessica Simpson took to Instagram to show off her brand new hairstyle, in the process offering a generous flash of her cleavage as well. But, it wasn't the eye-popping display that caught fans' attention.
Instead the star's social media followers seemed to be concerned over her worrying looks – especially her apparent "black eyes".
"You used to look fresh and stunning," a fan wrote. It seems like several others too were worried over the Sweetest Sin hitmaker's latest photo.
A fan commented, "What happened to her? She looks like Pam Anderson now. Yikes."
In the image, the 37-year-old actress seductively posed with her middle finger on her lips and even spilled major cleavage in a deep-neck top.
The blonde-haired star sported a number of accessories while keeping her makeup to the minimal, save those dramatic eyes, which seems to have been the cause of concern.
"You look like you got two black eyes," said one user. "Something looks not right eye makeup or something," another concerned fan wrote.
One person had a makeup tip for Simpson. "O my, don't do your eye makeup like that u look like u have a black eyes!! I mean of course you are still beautiful as other I just almost didn't think this was u!! @jessicasimpson."
Amid all the criticism, however, loyalists continued to have their idol's back.
"I'm feeling those smoldering eyes..."
"Like a fine wine..... getting better with age," wrote another.