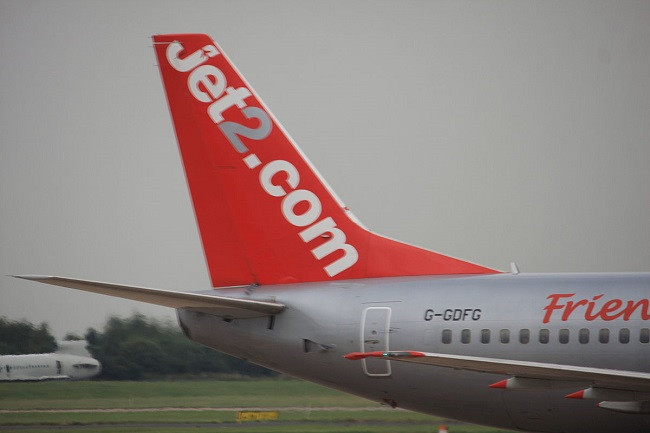 Jet2 was mired in an emergency midair after one of its aircraft engines failed at 35,000ft while travelling from Glasgow to Tenerife with 197 passengers on board.
The pilot of the Boeing 737-800 was forced to make a Mayday emergency on Monday 13 October three-quarters of the way through the three-and-a-half-hour flight.
A technical fault caused him to action a "controlled shutdown of one of the engines".
An insider also told the Daily Mail a "Squawk 7700" digital alert code was sent to warn air traffic controllers of the emergency.
The aircraft landed safely but the incident has since been logged with UK and Spanish safety authorities.
A Jet2 spokesman said: "Flight LS155 departed Glasgow on Monday morning at 9am local time.
"Around 30 minutes prior to landing in Tenerife passengers were informed there would be a controlled shutdown of one of the engines as a precautionary measure, due to a technical fault indication. The aircraft landed safely at 13.38."
Last month another plane from Ibiza was forced to make an emergency landing at East Midlands Airport after smoke filled the cabin due to a "minor electrical problem".
There were reports passengers were climbing out on to the aircraft's wing once it had landed to escape the smell of smoke.
"There were lots of fire engines and ambulances on the tarmac waiting for it to land," a witness told BBC Radio WM. "Greg said to Julie 'we are in trouble' and he said the smell of fire was just dreadful. It was chaos, everyone was running and screaming."
The airport was temporarily closed while remaining flights were diverted and an immediate investigation was prompted.