A Jewish cemetery has been vandalised in Rochester, New York, in what is the third such case in two weeks.
At least a dozen headstones at the Waad Hakolel Cemetery in Rochester were toppled over on Thursday (3 March), with a New York hate crime task force investigating the incident.
Karen Elam, the director of community relations at the Jewish Federation of Greater Rochester told Reuters: "It's clear vandalism. Any vandalism of a Jewish cemetery is de facto anti-Semitism."
In addition to the headstone being knocked over, carvings on the tombstones had also been scratched off. However, it is not known if this occurred due to natural weather erosion or through intentional tampering.
An investigation into the toppling of the gravestones was ordered by New York Governor Andrew Cuomo following similar acts of destruction in other Jewish cemeteries in the US.
A similar act of vandalism also took place in Philadelphia. The incidents occurred as the White House condemned the 11 bomb threats made against Jewish community centres across the US in just one day, according to the JCC Association of North America.
The JCC Association of North America said the latest threats were the third "wave" following similar bomb threats made on 9, 18 and 31 January.
US President Donald Trump condemned the increase in anti-Semitic incidents during his first joint session address to Congress.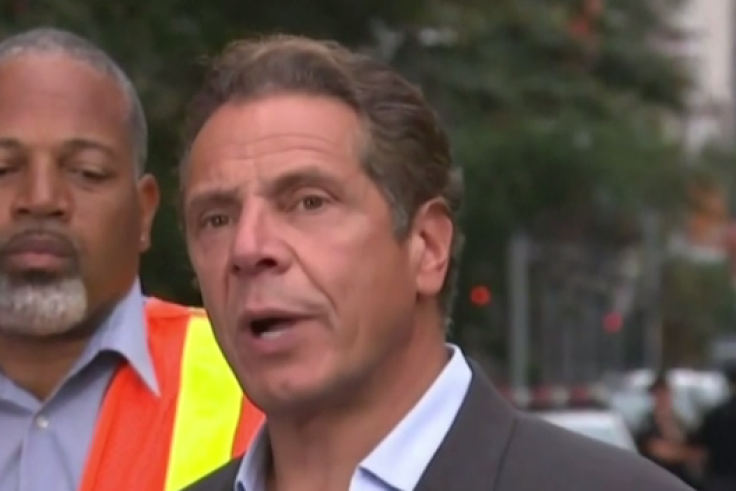 However, Trump has also suggested the vandalism of other Jewish cemeteries could be a "false flag" smear arranged by his opponents to suggest a rise in anti-Semitism has coincided with his election to the Oval Office.
His claim was met with derision from Jewish community groups, who described it as unhelpful rhetoric.
The president of the Interfaith Alliance, Rabbi Jack Moline, told the Jewish Post: "The President should be offering words of comfort to terrorised children instead of trying to smear political opponents with innuendo."
"He presumably would have responded differently if the Jewish school that his grandchildren attend had been among those targeted."