Following a series of anti-Semitic attacks and threats against Jewish centres across the US, Donald Trump spoke out against the "bigotry and intolerance" and said "it has to stop". The Jewish community, however, was not impressed by the late response to the incidents and criticised the president's late reaction.
Among them was the Anne Frank Centre for Mutual Respect, which released a scathing statement claiming that anti-Semitism has infiltrated the White House. It said Trump's statement that was made after a tour of the National Museum of African American Museum and Culture in Washington was "too little, too late" and not enough.
"The President's sudden acknowledgment is a Band-Aid on the cancer of anti-Semitism that has infected his own administration," the centre's executive director Steven Goldstein said in the post made available on Facebook.
"[Trump's] statement today is a pathetic asterisk of condescension after weeks in which he and his staff have committed grotesque acts and omissions reflecting anti-Semitism, yet day after day have refused to apologise and correct the record."
He went on to point out that the anti-Semitism coming out of the current administration was the worst seen from any administration. "The White House repeatedly refused to mention Jews in its Holocaust remembrance, and had the audacity to take offense when the world pointed out the ramifications of Holocaust denial," the statement read.
A few hours later, it was time for White House Press Secretary Sean Spicer to respond to the criticism and he did so by slamming the centre for not giving Trump enough credit for his statement.
"I wish that they [the Anne Frank Center] had praised the president for his leadership in this area," he said. "I think hopefully as time continues to go by, they will recognise his commitment to civil rights, to voting rights, to equality for all Americans."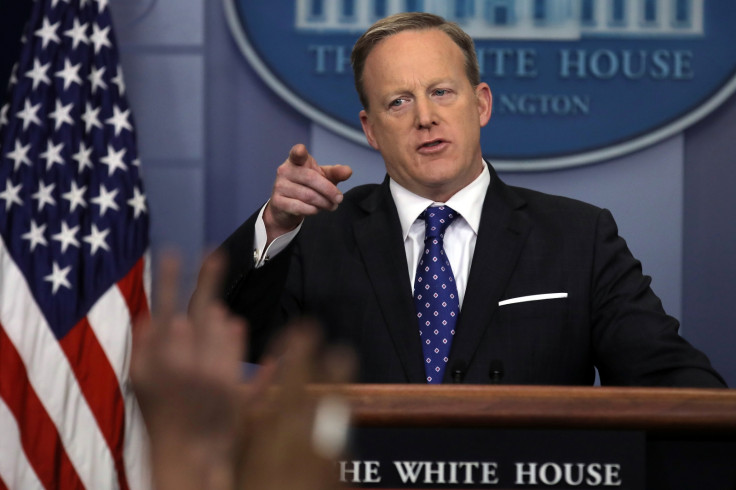 In response, the centre posted a list of actions the president could take to earn praise from the Jewish community, on its social media page. "Fire the antisemite Steve Bannon," tops the list along with a demand that Trump outline the specific steps the administration will take to combat anti-Semitism, Islamophobia, racism, sexism, anti-LGBT bias and other hatreds.