Jewish groups condemn Labour's 'disgraceful' decision to clear Oxford students of anti-Semitism
Two members of OULC will face no action despite reports of 'cultural problem' towards Jewish students.
Jewish groups have reacted angrily to reports that two members of the Oxford University Labour Club (OULC) would face no disciplinary action following an 11-month anti-Semitism investigation.
Labour's National Executive Committee (NEC) are said to have cleared two members of the largest university Labour club in the country who were accused of making a series of anti-Semitic remarks, including allegations they referred to Auschwitz as a "cash cow" and calling Jewish students "zios".
An inquiry into allegations anti-Semitism at OULC was triggered by the resignation of its co-Chair Alex Chalmers, who said he had concerns some of its members have "a problem with Jews" in the wake of its decision to endorse Israel Apartheid Week in February 2016.
A previously withheld full report into the allegations, led by Baroness Janet Royall, said it was clear there had been incidents of anti-Semitism at the OULC and that it is appropriate for the disciplinary procedures at Labour to be invoked.
Royall added some incidents of anti-Semitic behaviour at the OULC meant "some Jewish members do not feel comfortable attending the meetings, let alone participating".
According to the Jewish Chronicle, the pair at the centre of the allegations were originally going to be given warnings, but that decision has been overturned by the disputes committee, a sub-committee of the NEC.
The decision has now been described as "nothing short of disgraceful" by the Union of Jewish Students. A spokesperson added: "The party had an opportunity to put its values into practice, to demonstrate how seriously they take the issue of antisemitism and to show that Labour Clubs are welcome spaces for Jewish students, but they have failed miserably.
"They have let Jewish students down and in doing so, they have created an atmosphere in which antisemitism may thrive without fear of being challenged.
"The alleged anti-Semitic incidents that took place at OULC should not be seen in isolation. They were, and at times still are, part of a culture which the University of Oxford, Oxford University Students' Union, and now the Labour Party, have failed to grasp."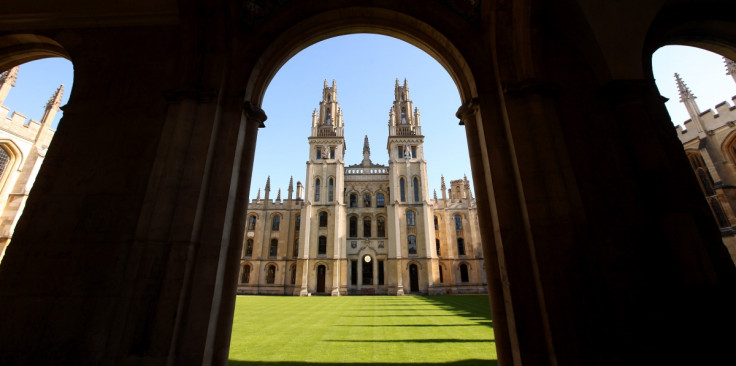 Jeremy Newmark, national chair of the Jewish Labour Movement, said the decision "roughshod over the concerns and experiences" of their student members.
"They have confronted the impact of anti-Semitism at OULC first hand. They do not feel comfortable attending meetings of their own Labour club. This has been looked at by three inquiries and one investigation. They complainants have not heard from the Party for nearly a year – even to inform them of this decision."
Board of Deputies vice-president Marie van der Zyl also criticised Labour for their handling of the allegations. She said: "In her original report on allegations of antisemitism at Oxford University Labour Club, Baroness Royall said that there had been 'some incidents of anti-Semitic behaviour'. Now, 11 months later, the Labour Party has dropped the investigation.
"This inability or unwillingness to confront what is a serious problem is damning for the party and will concern Labour supporting Jewish students on campus who feel their own party offers them no protection against abuse."
Update: An OULC spokesperson said: "Labour party procedures have not given us any insight into these specific cases, and we are unaware of any named individuals. In this context we cannot fairly comment on the actions of the Party – though we note that Baroness Royall, who initially conducted the investigation, is disappointed with the NEC's ruling. We are working hard with Oxford JSoc to make sure that everyone feels comfortable in OULC and condemn antisemitism unreservedly."
© Copyright IBTimes 2023. All rights reserved.