Jihadi John may have been unmasked as 27-year-old Londoner Mohammed Emwazi after months of anonymity, yet instead of clarity, confusion still reigns over the Islamic State (Isis) militant.
Conflicting accounts have emerged from those who knew the boy and man who would become Jihadi John, a frontman for the grotesque and harrowing videos in which he sermonises against the West before appearing to behead Isis hostages, including Western aid workers and journalists.
Cage, an Islamist organisation which gives legal support to Muslims targeted by Western security agencies and former prisoners of Guantanamo Bay, worked with Emwazi for three years until 2012 while he was under surveillance by MI5.
Emwazi had complained to Cage that he was being unfairly targeted by MI5, which suspected he had connections to Islamist extremists and had prevented him from travelling in Tanzania – which he claimed was to go on safari – over concerns he intended to join militants fighting in Somalia.
And he had been stopped from travelling to his birthplace, Kuwait, where he said he had a job and marriage waiting. Emwazi later slipped through the net by travelling to war-torn Syria in 2013 to fight alongside the Islamist extremists who would shortly create the Islamic State, a violent self-declared caliphate across sprawling captured parts of Syria and Iraq.
After Emwazi's identity became public knowledge, Cage called a press conference to talk about the man they knew. Asim Qureshi, research director at Cage, called Emwazi an "extremely gentle, kind" and "beautiful" young man when he met him.
"He was the most humble young person that I knew. This is the kind of person that we are talking about," said Qureshi, who was himself caught on camera in 2006 urging Muslims to support anti-Western jihadists.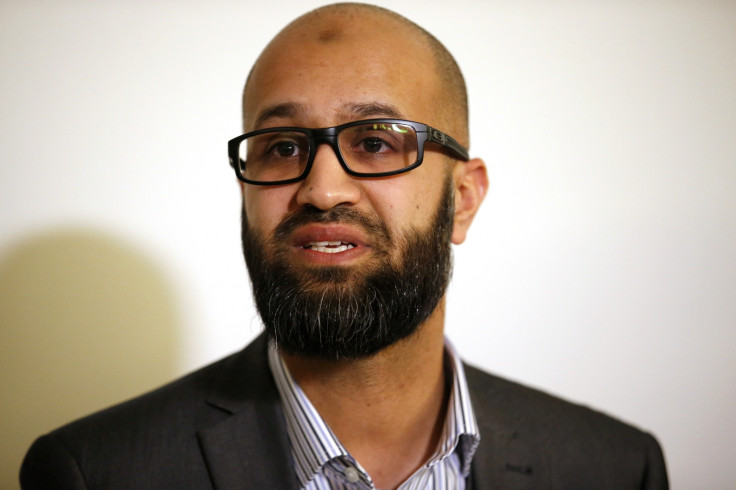 An anonymous former teacher of Emwazi at the Quintin Kynaston school in St John's Wood told BBC Newsnight that he had gotten into several fights as a first year pupil and had to be put through a course of anger management therapy, after which he was considered a "success story".
She said he ended up a "lovely, lovely boy" with a "real willingness to try and succeed" who did not come from a troubled background.
"We'd find that he'd get very angry and worked up and it would take him a long time to calm himself down, so we did a lot of work as a school to help him with his anger and to control his emotions," she said.
"It seemed to work. He had a lot of respect for all of the work that had been done for him at our school."
Jo Shuter, who was the headteacher of Emwazi's secondary school while he attended, said she was not aware of any risk of radicalisation while he was under the care of Quintin Kynaston, from which at least another two pupils are known to have travelled abroad to fight with militant Islamists.
But she did say he had been bullied while at the school "which we dealt with, and by the time he got into the sixth form he was to all intents and purposes a hard-working, aspirational young man who went on to the university he wanted to go to."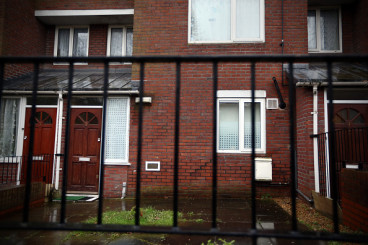 Other reports have suggested that Emwazi lived a life sheltered from Western culture because of his conservative Kuwaiti father, who had moved the family away from the Gulf state after the first Iraq war when he was accused by his fellow countrymen of colluding with Iraqi dictator Saddam Hussein's invading forces. They ended up in west London.
According to the Daily Mail, Jassem Emwazi, the father, is 51 and once again lives in Kuwait, where he used to be a police officer. His daughter and Jihadi John's sister, was "unwillingly" moved to Kuwait by her father in 2010 after she graduated from the University of Greenwich as an architect.
The boss of the architecture firm she worked for in Kuwait described her as a "troubled girl" who would often burst into tears and "didn't know the simplest things like which movie won an Oscar this year, or what car that was".
"She didn't know famous actors, or even what a bottle of Johnnie Walker whisky was. One time she asked, 'Who's Kim Kardashian?' She was sheltered in that way," said Hamed Zubaid, who owned HZ+P architects where the Emwazi daughter worked.
"This is not what you would expect from someone who has grown up in London. Maybe the family forced her to lead quite a sheltered life."
A separate report in the Mail claimed Emwazi junior had been friends with members of a gang which went around robbing wealthy west Londoners in Mayfair and Chelsea, threatening their victims with a stun gun.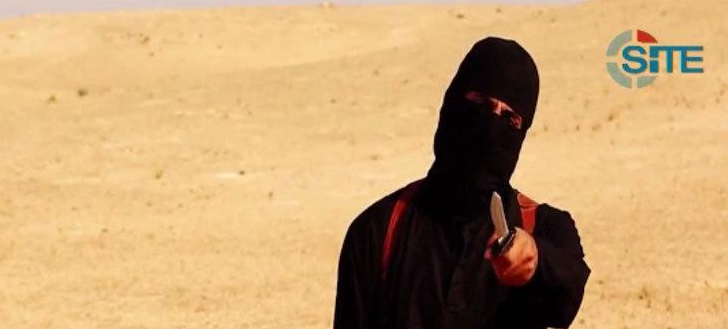 One of the gang members, Choukri Ellekhlifi, went to the same school. He too was later radicalised and travelled to Syria, where he was killed while fighting Syrian government forces in 2013. Emwazi was said to have dressed like a "gangster rapper" in order to impress the people he associated with.
Former school peers of Emwazi have said he was awkward, quiet and even bullied because of his apparent bad breath, which led to him holding a hand over his mouth when he spoke to people.
One former classmate, speaking anonymously, told the Mirror that Emwazi, who was known to have smoked cannabis and drunk alcohol, had developed an intense crush on a female pupil, who rejected his advances.
"Everyone could see that he was making a fool of himself and that he was borderline stalking her. But he just didn't get it," he said.
"He was so painfully shy that he barely spoke to anyone. Whenever he did, he had this habit of pulling his hand up to his mouth. He'd done it ever since a different girl had told him in front of loads of other kids that he had bad breath.
"Everyone laughed. He tried to laugh it off, but it was obvious that it had hurt him. His eyes teared-up and he wandered off on his own to a corner of the playground."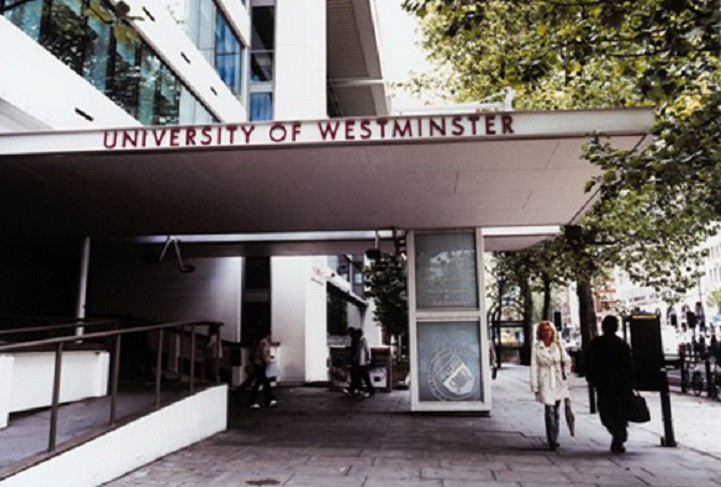 During this time of his life, Emwazi would hang around London's shisha cafes as an escape from his strict Muslim parents. Here he would rub shoulders with drug-taking older men, who would boast about sleeping around.
"He was fascinated by that whole scene. I think he was in awe of a lot of the older guys he saw there. He was always desperate to be something he wasn't," said the former friend, who painted the picture of a lonely boy constantly looking for approval from the popular peers around him.
When Emwazi left school, he went to Westminster University to study computer science. The university has been criticised in the past for allowing radical Islamists onto campus and it is here that many suspect the final stage of Emwazi's radicalisation took place, and where he ended up on the radar of British intelligence officers, who began to monitor him.
After graduating in 2009, he travelled to Kuwait to work as a computer programmer for an IT company. His former boss said before Emwazi disappeared back to the UK in 2010, he was a quiet but excellent employee.
"He was the best employee we ever had," the unnamed former boss of Emwazi told the Guardian. "He was very good with people. Calm and decent. He came to our door and gave us his CV."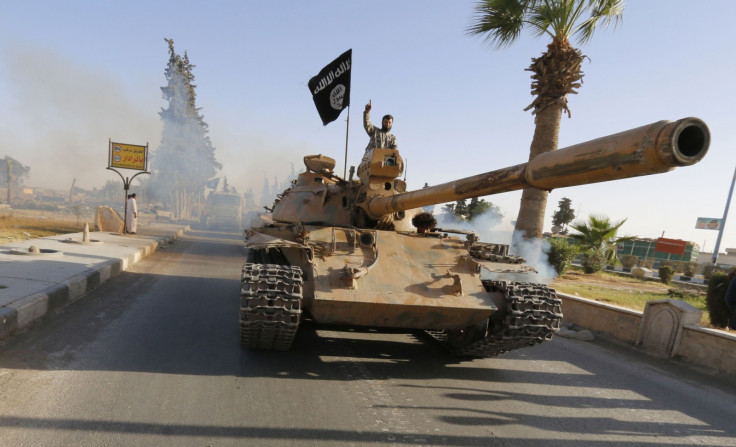 When Emwazi returned to London, MI5 counted him as a "person of interest" because of his links to the terror cell which planned the failed 21/7 terror attack on the capital's transport system. It was just days after a similar but successful attack on 7/7, in which 52 people were murdered by four suicide bombers on Tube trains and a bus in 2005.
Emwazi tried in 2010 to return to Kuwait, but was told his visa had expired and he could not travel back to the Gulf state. He claimed it was because the security services had banned him from travelling. Once again in 2013 he tried to leave to Kuwait, but was stopped. Soon after he disappeared and turned up in Syria, where he joined what would become the Islamic State.
Abu Ayman had met Emwazi in Syria in 2013. He told the BBC that Emwazi would isolate himself from the rest of the group, but who was keen to appear in Isis videos.
"He was cold. He didn't talk much. He wouldn't join us in prayer," Ayman told the BBC.
"He'd only pray with his friends ... the other British brothers prayed with us, but he was strange."
Ayman said that some members of Isis love Emwazi and had even been inspired by him to run away from their home countries to join the group. But he also said the Isis "play him like a piano".
"He's a celebrity to attract our Muslim brothers in Europe," he said.