He is the world's most notorious terrorist, whose masked face has become synonymous with the brutality of the militant group Islamic State.
But the man dubbed Jihadi John, who was today unmasked as Mohammed Emwazi, was once just a football-crazy, middle class schoolboy and a "teenager like any other."
Jihadi John has featured in the gruesome execution videos of American journalists James Foley and Steven Sotloff, aid workers Alan Hennings and David Haines, as well as 22 Syrian soldiers and Japanese journalist Kenji Goto.
But in stark contrast to the savage killer, former school friends and neighbours have recalled a polite, popular boy, more interested in Man United than Islam.
His identity revealed, more details are now emerging of his background and the circumstances that may have led to an angelic schoolboy turning into a cold-blooded, masked murderer, who is reviled around the world.
The Daily Mail has uncovered photos of the Kuwaiti-born Emwazi in the smart uniform of the Church of England school he attended in the leafy suburbs of St. John's Wood. The son of a Kuwaiti minicab driver, Emwazi arrived in Britain with his family in 1993 when he was just six-years old. He was the only Muslim pupil in his class at St Mary Magdalene Church of England primary school in Maida Vale, West London and spoke little English.
While he regularly attended mosque with his parents and five siblings and spoke Arabic, he also wore Western clothing and seemed to embrace the culture of his British classmates, while observing his own religious practice.
A former classmate recalled how Emwazi once spoke about his Muslim faith during an RE lesson. "It was a Church of England school and he was the only Muslim in our class. One time we had an RE lesson and he got up and talked about his religion. He wrote Arabic on the board to show us what it looked like and how it went in the other direction. He showed us a religious text and spoke about what his religion was about.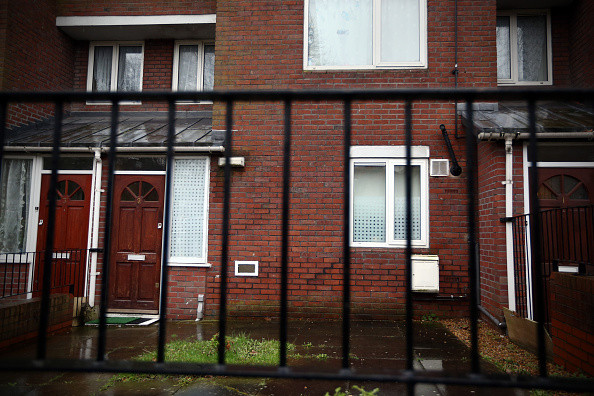 "That was when we were eight or nine. He mentioned fasting. His English wasn't very good throughout primary school. He could only say a few words at first – like his name and where he was from. He played football every lunchtime and at the after-school football club. Through football, he learned different words and expressions. Like all the guys, he always wanted to be the striker. He wasn't so good in school, he was the bottom half of the class, but he was one of the sporty guys. He was popular."
As he grew older however, it was noted that he became much more observant of his religious faith and began wearing traditional Islamic dress, while his sisters began to wear the hijab. After finishing primary school in 1999, Emwazi moved to Quintin Kynaston Community Academy, in St John's Wood. Teachers described him as 'diligent, hard-working...everything you would want a student to be' while neighbours said he was 'like any other teenager'.
It is believed he became radicalised after enrolling on a computing course at the University of Westminster where he fell under the influence of several proponents of radical Islam including Bilal el-Berjawi, who was killed by a drone strike in Somalia three years ago.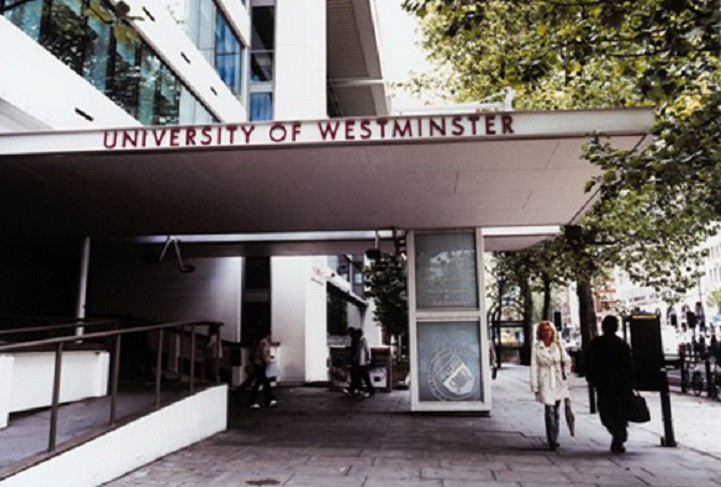 In August 2009, Emwazi first came under the suspicion of security forces when he flew to Tanzania in East Africa with friends, claiming he was going on a wildlife safari. However, the group were refused entry and put on a plane to the Netherlands, where Emwazi claimed he was questioned by an MI5 agent called Nick. He was accused of planning to travel to Somalia to join the militant group Al Shabaab and was told MI5 had been watching him. Emwazi reported the infringement of his human rights to the campaign group Cage in an email, writing: "He [Nick] knew everything about me; where I lived, what I did, the people I hanged around with.' 'Nick' then tried to recruit the 21-year-old, Emwazi claimed, and threatened him when he refused to cooperate.
Emwazi was warned that he would be closely watched. "You're going to have a lot of trouble...You're going to be known...You're going to be followed...Life will be harder for you." Emwazi later found that his family had also been 'visited' by authorities and the official enquiries had resulted in his engagement being broken off after his fiancee's family were also contacted.
He decided to leave the UK and settle in the country of his birth to escape the "harassment" he claims he faced from security officials, however his attempts to leave were blocked. He finally made his passage to Kuwait, but it was following a visit back to Britain in 2010 that he claimed he was subjected to an aggressive assault and interrogation by an officer who threw him against a wall and strangled him. He was prevented from returning to Kuwait
Emwazi made an official complaint to the Independent Police Complaints Commission about the incident. In a further dialogue with Cage he said he felt 'like a prisoner' in London and was "controlled by security service men, stopping me from living my new life in my birthplace and country, Kuwait."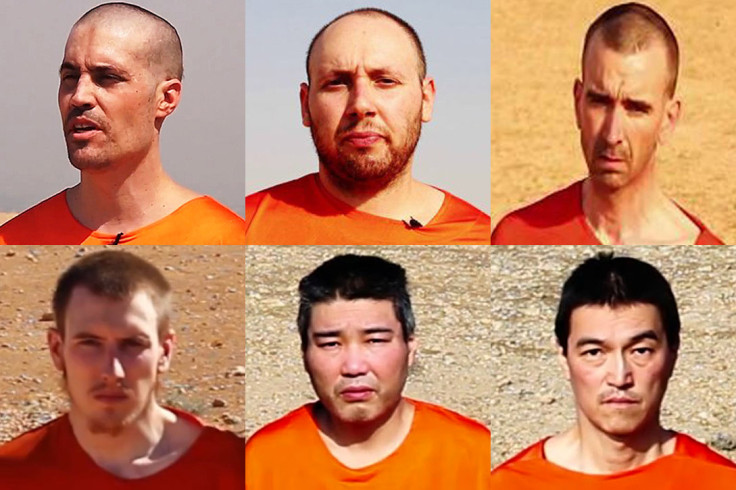 At his father's suggestion he changed his name by deed poll in 2013 to become Mohammed al-Ayan and applied for work in Saudi Arabia at language centres where he intended to teach English, however he was rejected for all of the posts. Friends told the Washington Post he had at this time been talking about travelling to Syria, where the uprising against Bashar al Assad was beginning.
After another attempt to return to Kuwait was thwarted by officials he disappeared from his parents' home. His parents claim that police only informed them four months later that they had information that their son was in Syria. His 51-year-old father refuted the claims, telling officers his son was in Turkey helping refugees from Syria.
Meanwhile, the daughter of one of Jihadi John's victims, David Haines, a 44-year-old Scottish aid worker who was murdered last September, has said she is relieved that his name has been made public.
"'It's a good step but I think all the families will feel closure and relief once there's a bullet between his eyes. If they'd known his name earlier they could've stopped him going - and once he's captured I think there will be a lot of happy faces."
Emwazi's family continue to deny that he is the masked IS executioner.