Jihadi John, the Islamic State (Isis) executioner who has been revealed as Londoner Mohammed Emwazi, was an average student who failed two exams at the University of Westminster before becoming the poster boy for the jihadist group.
Emwazi, 26, attended the university between 2006 and 2009, four years before he fled to Syria and became known as the world's most notorious terrorist for IS.
His record, obtained by Sky News, revealed he achieved a 2:2 degree in Information Systems with Business Management. It also carried a photo of Emwazi, the first of him as an adult since he received the nickname Jihadi John.
The Kuwaiti-born murderer - who has executed hostages including British aid workers Alan Henning and David Haines, James Foley and Steven Sotloff from the US, and Japanese reporter Kenji Goto, as well as Syrian soldiers - failed exams in business information systems and managing business organisations.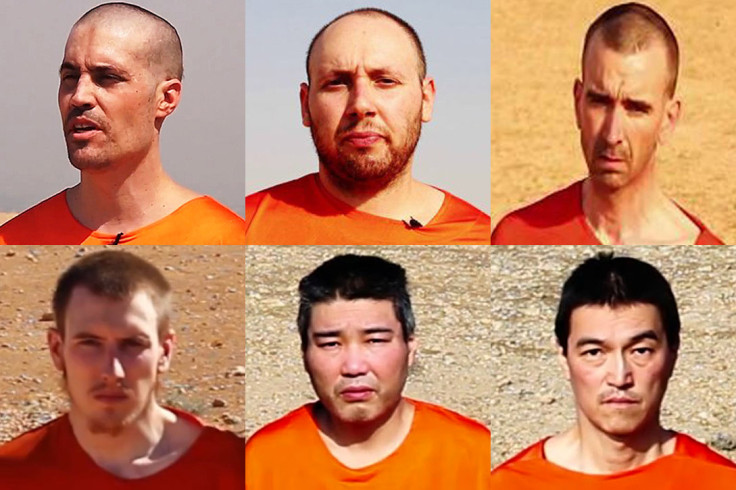 Emwazi studied at the Cavendish campus of the west London university and officially graduated in September 2009, a month after he and a group of friends were refused entry to Tanzania in East Africa.
The radical would later claim he was accused by MI5 of wanting to travel to Somalia and join terrorist cell al-Shabaab and that the security service made an attempt at recruiting him.
Other personal details that have emerged about Emwazi since he was unmasked as the IS executioner include being an S Club 7 fan, a supporter of Manchester United and an avid viewer of US cartoon The Simpsons.
Emwazi's identification caused a wave of criticism at security services for failing to stop him from leaving the UK to join IS.
But Prime Minister David Cameron defended their actions, insisting Britain will do "everything we can" to bring terrorists to justice. They are having to make incredibly difficult judgments, and I think basically they make very good judgements on our behalf."
Meanwhile, London Mayor Boris Johnson's deputy mayor for policing, Stephen Greenhalgh, told the Evening Standard: "The security services and the police have to do all they can to protect the public. You can't plea bargain with evil."