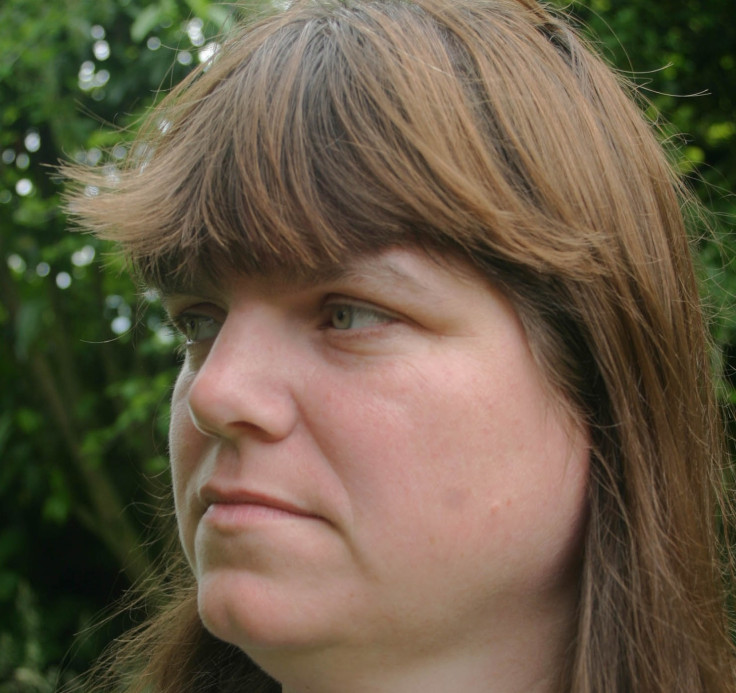 A woman who became a leading campaigner against sexual violence after she was raped during a burglary at her father's vicarage in 1986 has died.
Jill Saward was the first rape victim in the UK to waive her legal right to anonymity after she was attacked aged 21 by two balaclava-wearing men at her home in Ealing, west London.
Her father and boyfriend were tied up during the break-in and beaten close to death.
Saward, a mother-of-three, died on Thursday morning (5 January) aged 51, after suffering a brain haemorrhage, a statement from her family said.
"It is with deep shock and great sadness that we must announce that Jill Saward (Jill Drake) died this morning in New Cross Hospital, Wolverhampton, following a subarachnoid haemorrhage on Tuesday," the statement read.
"In consultation with medical staff, the family readily agreed to Jill's desire to be an organ donor.
"Jill dedicated the past 30 years of her life to helping other people. It gives us great comfort to know that our wonderful wife, mother and sister was able to help other people to the very end.
"We would like to thank all those who contributed to her medical care in recent days. We are also so very grateful for the many expressions of prayer, love and support we have received."
Saward's ordeal more than 30 years ago became known as the "Ealing vicarage rape" case.
It made headlines across the country not only due to the brutality of the attack but because of the outcome of the trial the following year.
The Old Bailey had heard how, in March 1986, four men broke into Saward's vicarage home when her father, Michael, answered the doorbell and was confronted by the knife-wielding intruders.
He and Saward's boyfriend, David Kerr, were beaten by the men who demanded to know where the family kept their valuables.
Saward was then dragged upstairs to a bedroom and repeatedly raped.
At the end of the trial, the presiding judge, Sir John Leonard, sparked outrage when sentencing her attackers, telling them: "Because I have been told the trauma suffered by the victim [Saward] was not so great [...] I shall take a lenient course with you."
Leonard, who later apologised for his remarks, went on to hand down longer sentences for the burglary offences than for the rape.
In 1990, Saward waived her right to anonymity by publishing her memoir, Rape: My Story, giving her own account of how the ordeal impacted on her life.
She said the judge's comments had showed "how little understanding there was" of the trauma suffered by rape victims.
"I'd been suicidal three times, I'd had post-traumatic stress disorder, which wasn't really recognised then," she had said.
Speaking out about the case, she then campaigned to tighten up rape laws and called for better victim support.
She also battled against recent proposals by some MPs to give people accused of rape anonymity until they are convicted, saying this implied victims were lying.
Saward, born in Liverpool in 1965, also surprised people by saying she forgave her attackers.
"It's not a question of whether you can or can't forgive. It's a question of whether you will or won't," she said in an interview 10 years ago.
"Of course, sometimes I thought it might be quite nice to be full of hatred and revenge. But I think it creates a barrier and you're the one who gets damaged in the end. So, although it makes you vulnerable, forgiving is actually a release. I don't think I'd be here today without my Christian faith. That's what got me through."
News of Saward's death saw Rape Crisis England and Wales pay tribute to her campaigning, during which she also trained judges and police officers on sexual violence cases.
A spokesperson for the charity said: "Jill Saward was a good friend and valued supporter of the Rape Crisis movement for three decades.
"Waiving her right to lifelong anonymity, she campaigned tirelessly for both legal and social justice for victims and survivors of rape and sexual violence.
"Jill was able to step outside of her own harrowing experience to highlight the needs and rights of all those impacted by sexual violence.
"Most recently, she was focusing on the need to educate jurors at rape trials through the JURIES campaign, which she co-founded.
"Jill was courageous, pioneering and an inspiration. She will be sorely missed. Our thoughts are with her family at this sad time."
Saward leaves behind a husband, Gavin Drake, and three sons.