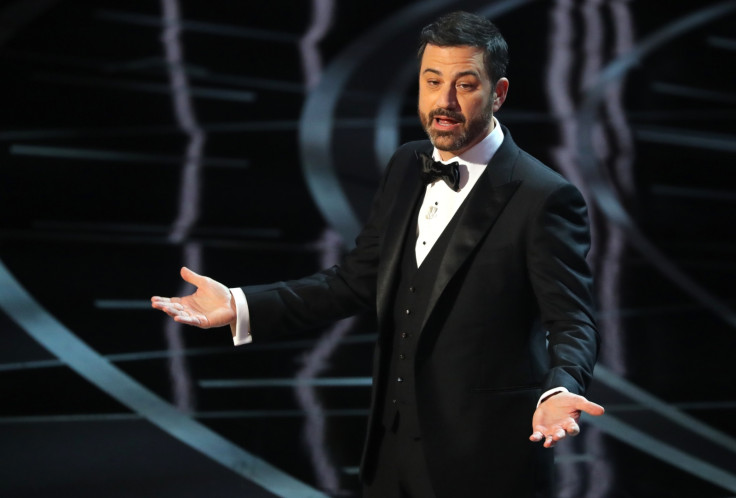 Witty and humorous, he is the only Oscar host to have witnessed a major blunder that broke the internet — and he will return next year for more fun and possibly no flubs. Yes, Jimmy Kimmel is back to host the Academy Award for 2018. This will be his second consecutive year to host the most prestigious award show in world cinema.
"Hosting the Oscars was a highlight of my career and I am grateful to Cheryl, Dawn and the Academy for asking me to return to work with two of my favorite people, Mike De Luca and Jennifer Todd," Kimmel said in a statement.
After the infamous Best Film announcement gaffe during his last gig, the late night show host promises to bring more surprises. "If you think we screwed up the ending this year, wait until you see what we have planned for the 90th anniversary show!"
However, it is uncertain whether fans will be able to forget the historic mess of the Oscars of 2017 where presenter Warren Beatty and Faye Dunaway wrongly announced La La Land as the winner in the Best Picture category.
The 49-year-old talk show host's return to the Academy also raises hopes for die hard 'Matt Damon and Kimmel feud' fans.
The Academy Award will complete 90 years in 2018 and in a statement, Academy president Cheryl Boone Isaacs, said: "Jimmy, Mike and Jennifer are truly an Oscar Dream Team. Mike and Jennifer produced a beautiful show that was visually stunning. And Jimmy proved, from his opening monologue all the way through a finale we could never have imagined, that he is one our finest hosts in Oscar history."
The 90th Academy Awards will be held on Sunday, 4 March 2018. The event will be telecast live on the ABC Television Network.
"After just one year, we can't imagine anyone else hosting The Oscars. Jimmy's skillful command of the stage is invaluable on a night when anything can happen – and does. With Mike and Jennifer at the helm, we're ready for another unforgettable show that will dazzle, delight and, most importantly, honour 90 years of Hollywood's most prestigious award," Channing Dungey, president of ABC Entertainment said.