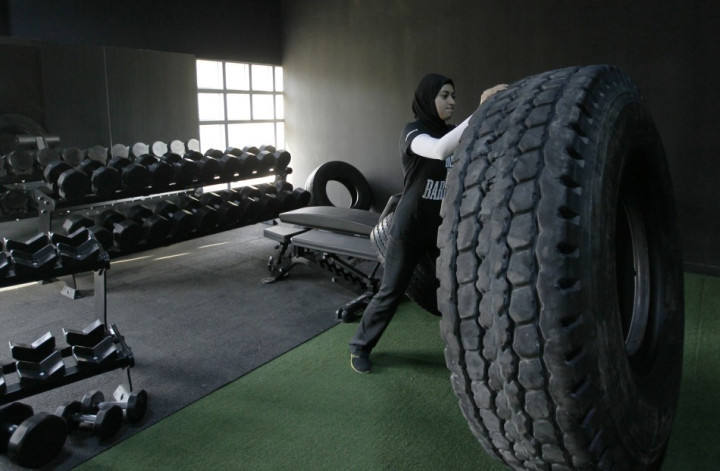 It has emerged that a popular Islamic gym in central Birmingham was used by members of two separate terror cells - leading to allegations that it has been used to recruit militant extremists.
The gym, known locally as Jimmy's, was frequented by several members of the terror cell which planned an attack on the EDL in 2012.
It was also used by at least four terrorists who admitted travelling to Pakistan for terror training and allegedly planned to attack sites in the UK with suicide bombers. The four were part of the 11-strong gang of rucksack bombers who were jailed last week for their parts in the 'Another 9/11' bomb plot.
Also known as the Darul Ihsaan Islamic and Fitness Centre, the facility is reportedly housed in a two-storey warehouse off Birmingham's Baker Street. Further details of its exact location are difficult to establish.
Although the organisation still maintains its own website, no physical address is given and the phone number provided in the Contact Us section does not work.
According to the site, the gym's mission is to address "the disgraced state of our youth".
"They are losing their Islamic identity and moral foundations which is central to the teachings of Islam. It is our duty as Muslims to try to guide and support them and others from all walks of life back to the deen [way of life] of Islam," it continues.
Darul Ihsaan also strives to "educate the youth and let them know how far they have strayed away from Islam ie, innappropriate attitude, swearing, wearing of earrings and chains, non-Islamic hairstyles and dresscode".
"We encourage attendees to adopt the important, forgotten and ignored pillars of Islam especially the salah [prayer]."
The gym's facilities allow members to train with weights and alternative routines such as tyre-lifting, while also offering boxing, mixed martial arts and jiu jitsu. Members can also take part in organised outdoor activities including trekking and paintballing.
According to the Telegraph, the gym offers halal bodybuilding supplements and plays Islamic chants rather than music, although this is impossible to establish from the site.
Alongside the exercise facilities, Jimmy's provides a prayer room, a library and a classroom. A separate area is also provided for the pre-prayer cleansing ritual, known as wudu.
The gym is not directly to linked to either plot but police sources told the Telegraph that they were working with the gym's management to reduce the risk of radicalisation on the premises.
IBTimes UK has asked the proprietors to respond to allegations that the gym was used to recruit terrorists but has yet to receive a reply.