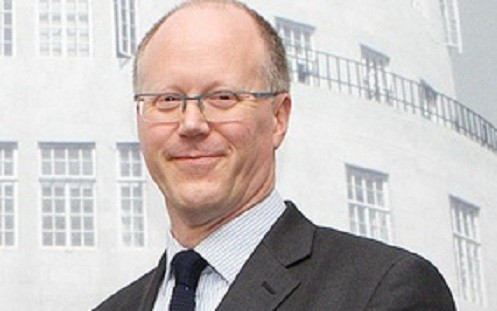 BBC chief George Entwistle has rejected calls to resign over the Jimmy Savile child abuse scandal.
The recently appointed director general was grilled at a press conference about a report by the BBC current affairs show Newsnight into Savile's activities that was scrapped before it was aired.
Entwistle is a former editor of Newsnight who was head of vision for BBC2 when reporters undertook the investigation. He denied he had failed to ask proper questions about the content of the investigation.
"I know a number of potential witnesses were spoken to and only one of them is on film," he said. "I had no idea of the strength of the information they had or what they were looking into.
"The key thing for me was to be clear about it not looking like I was trying to put pressure on a proper BBC investigation."
Asked if he would resign, Entwistle replied he did not want to prejudice the two new investigations set up by the BBC.
He also rejected calls for the editor of Newsnight, Peter Rippon, to be suspended over claims that the programme was pulled under internal political pressure.
"I have confidence in Peter Rippon, He's a very good editor," said Entwistle.
The Metropolitan Police will view the footage that was shot by the reporters investigating Savile.
The announcement of two new probes by the BBC came a week after the corporation rejected calls to look into allegations against its former star presenter.
A "profound and heartfelt apology to every victim" was offered by Entwistle
He said the corporation's investigations would focus on whether Savile molested children on BBC premises. They will also examine whether current policies for protecting children are fit for purpose, he revealed.
"They will be forensic and soul-searching examinations," he vowed. "Our audience's trust is paramount. We'll do everything in our power to uphold that."
He insisted he was sure that the activities of which Savile was posthumously accused would not be possible today.
"I'm confident our existing policies work effectively to deal with incidents today."
The corporation must find out "how this could have happened and how everything we do ensures nothing like this could happen again," said Entwistle.
Police revealed they were pursuing 340 lines of enquiry relating to claims that Savile sexually abused young childen.
The entertainer died in 2011 and was buried in Scarborough. His family removed a gravestone with the epitpah "It was good while it lasted" after the allegations broke of his activities.