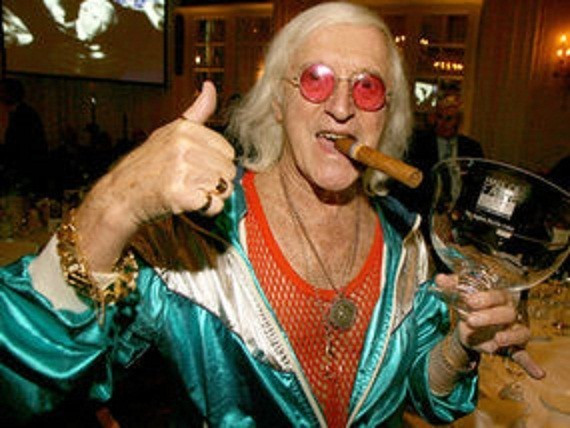 Police investigating child sex abuse claims against Jimmy Savile are following up 340 lines of inquiry, widening still further the scope of the dead presenter's alleged crimes.
The probe into the former children's television entertainer continues to grow daily and Scotland Yard officers said they were now in contact with 40 accusers.
The number of recorded allegations by Savile's victims stood at 12. A spokesman said: "[We] expect this to grow."
Police officers will continue contacting people who have come forward with allegations against the Top of the Pops and Jim'll Fix It frontman.
The spokesman said: "We would once again praise the courage of everyone who has come forward to provide us with information to assist in understanding the scale of abuse perpetrated by Savile."
The youngest victim was said to be nine when the offences took place. Police investigations stretch back to 1959.
Savile's reputation is in tatters after a slew of increrasingly graphic accusations in the wake of an ITV exposé. Relatives removed his gravestone from a cemetery in Scarborough. The epitaph on it read: "It was good while it lasted."
Deputy prime minister Nick Clegg has waded into the controversy, telling the BBC that the scandal revealed the ugly side of a celebrity culture that protected powerful and influential figures.
His comments came as tough questions faced the national broadcaster about what it knew of Savile's activities.
"I just keep asking myself why did this remain buried for so long," said Clegg. "I have been thinking about this a lot because I just cannot understand how this remained hidden for so long.
"There must have been people who knew what was going on in hospitals, the BBC, maybe in the police.
"The only explanation I can come up with is that what we are seeing is the dark side of the culture of celebrity. In this case it wasn't a culture of celebrity it was the cult of celebrity.
"I get the impression people felt that with all that glitter and shine there can't be a dark side, there can't be a seedy side," he added.
"We need to teach our kids, because there is such a celebrity culture at the moment, that however rich you are, however famous you are, however glamorous you are, everyone has to live by the same rules."