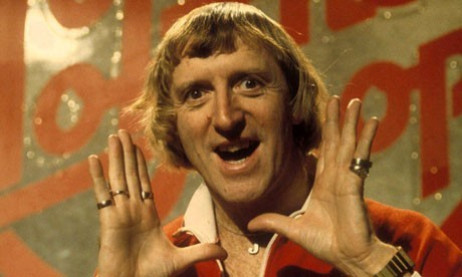 Jimmy Savile created his famous TV shows in order to gain access to children, according to the investigator who originally helped to expose the abuse allegations against him.
Former child protection officer turned reporter Mark Williams-Thomas was the presenter of the ITV documentary in October which claimed the former Top of the Pops presenter abused underage girls for years while working at the BBC.
Williams-Thomas has since worked on a follow up to the investigation, due to be aired on 21 November, which will look at the full extent of the abuse by Savile and claims he "engineered" his shows so he can abuse children.
Williams-Thomas told the Radio Times: "In the previous programme it was unclear what came first.
"But I can very clearly tell you now that he created his television series as a vehicle for his offending. I believe he engineered his programmes within the BBC and Radio Luxembourg in order to gain access to children.
"The classic examples are Top of the Pops, Savile's Travels, Jim'll Fix It - all of them gave him access to young children. That's why there were so many victims."
The follow-up documentary entitled Exposure Update will look at how Savile was able to get away with abusing children for decades, drawing on evidence obtained since the broadcast of the original investigation.
Williams-Thomas added: "In the first programme, we focused on a fairly short time scale. Now we're able to show that Savile's offending behaviours spanned four decades and many hundreds of victims.
"This isn't just someone who offended only against 13, 14, and 15-year-olds. It's someone who offended against ten-year-olds."
Scotland Yard launched an investigation into historic sexual abuse by Savile and others after the ITV documentary was broadcast on 3 October.
There have so far been about 300 potential victims identified and a further 400 lines of inquiry.
Asked where he believed the Savile investigation will end, Williams-Thomas said: "I think there will be further arrests over the forthcoming days, weeks and months of people who were party to offending alongside Savile.
"There will also be arrests of people who have got nothing to do with Savile, some of whom will be of very significant standing."