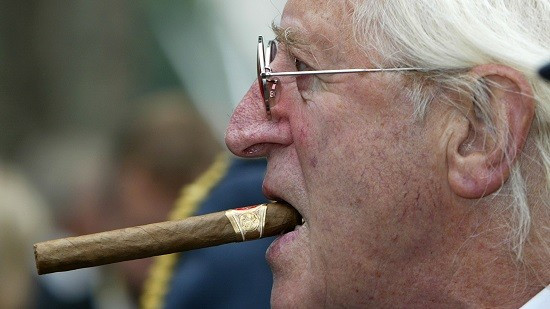 A rape helpline charity has registered a 40% increase in calls for help in the year since the Jimmy Savile sex scandal broke.
Rape Crisis for England and Wales, a sexual violence charity for woman and girls, said that its national helpline had received 78,000 calls since October 2012, compared with 55,000 with the previous year.
Local Rape Crisis centres across the country reported a similar increase in the use of their services over the past year, the charity said.
Allegations about the former Top of the Pops presenter were first aired on ITV. The documentary, Exposure: The Other Side of Jimmy Savile, featured accounts of five woman who said they were sexually assaulted by Savile, who died in 2011 aged 84.
The documentary triggered more women to come forward to claim they were abused by Savile.
Following an investigation by the Metropolitan Police and the NSPCC, there are now 214 recorded criminal offences lodged against Savile across 28 police forces, including 34 cases of rape and 126 indecent assaults between 1955 and 2009.
Rape Crisis spokeswoman Katie Russell, said: "Shocking as the revelations of the last year have been, they've reinforced what we within the Rape Crisis movement have learnt through our 40 years' experience of providing specialist support to women and girls - that sexual violence sadly happens a lot more than most people think and that the impact on the survivor can be devastating and lifelong.
"Over 60% of those who use Rape Crisis services come to us because of events that took place three years or more ago, and many are adult survivors of childhood sexual abuse. One positive outcome of the last year is that so many of these survivors have at last been heard, recognised, believed, and given the confidence to seek support, often for the very first time."
The figures from Rape Crisis also reflect similar reports of rise in sexual abuse calls to charities and police.
In August, children's charity NSPCC said it had there had been an 84% increase in calls to its advice helpline between June and July compared to the same period in 2012.
Figures obtained by BBC Radio 5 Live also showed that the number of sexual offences obtained by police rose by 9% after the Savile revelations emerged.
Russell added: "We know from this frontline work how difficult it can be for those raped and sexually abused as children to seek help at the time.
"This is reflected in the fact that 450 survivors have reported Savile since his death, while only four felt able to during his lifetime."
Joint Home Office, Ministry of Justice and Office for National Statistics (ONS) figures released in January 2013 estimated that over 85,000 women are raped and over 400,000 are sexually assaulted in England and Wales every year. Only around 15% are reported to the police.