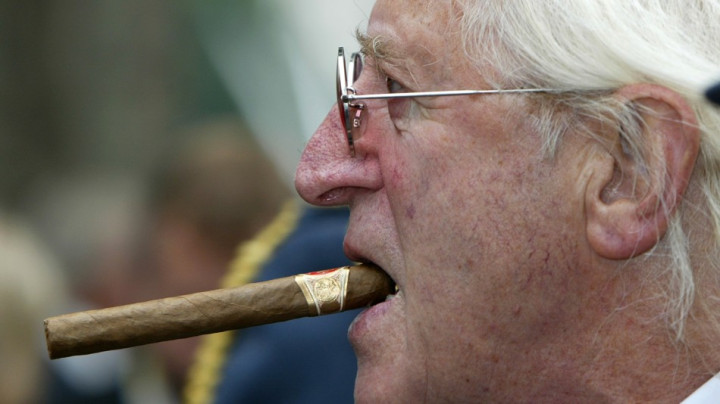 Stoke Mandeville Hospital has said it is "shocked" at allegations that nurses advised patients to pretend to be asleep so TV presenter Jimmy Savile would not abuse them when he visited wards.
Nurses at the Buckinghamshire hospital are reported to have been aware about the sexual abuse allegations aimed at Savile, who has been branded a sexual predator by Scotland Yard, but did not act upon them.
Savile volunteered as a porter at the hospital in the 1970s and helped raise millions of pounds for it. The hospital even named a café after the late DJ.
It has been claimed that Savile abused young patients in the hospital during ward rounds. The latest claims come on top of allegations that he molested girls in his BBC dressing room, schools and children's homes.
Police are investigating 120 leads of alleged sexual abuse by Savile towards girls as young as 13.
Buckinghamshire Healthcare NHS Trust said: "We are shocked to hear of the serious allegations about Jimmy Savile.
"At this stage in the proceedings it would not be appropriate for us to conduct our own internal investigation. However, we have been contacted by the police and are supporting them fully with their enquiries.
"If their findings suggest that we do need to take further action then we will do so.
"We have advised our staff that if they have any concerns or wish to raise anything relating to the allegations then they should contact their local police force."
The trust added they it never received any complaints about the former Jim'll Fix it presenter while he was alive.
Rebecca Owen, a former patient at the hospital, told BBC News that medical staff knew about his behaviour and warned patients about him.
She said: "It was an air of resignation that you had to put up with.
"There was some sort of ironic chatter between the nurses about who would be the lucky one to go off to his room.
"And then, as one of the nurses was leaving or passing by my bed, she leant over and said, 'the best you can do is stay in bed until he's gone and pretend to be asleep'."
A second patient, Laura Evesham, told BBC Radio 5 that Savile conducted ward rounds to choose which children he would take back to a private room he had at the hospital.
She said: "I just remember people saying 'I wonder which one of us would be the 'chosen one' to go to his 'little room'. I remember the nurses tucking me in saying. 'The best thing you can do is stay in bed, don't ask to be put in your wheelchair today, and pretend to be asleep."
In a separate incident, a former nurse claims she saw Savile molesting a brain-damaged girl at Leeds General Infirmary while she was recovering from an operation.
She told Sky News: "He started kissing her neck, running his hands up and down her arms, and then started to molest her. Because I was laid flat on my back, there was nothing I could do."
Savile's headstone has been removed from a cemetery in Scarborough on instructions from his family out of "respect for public opinion".