JK Rowling, the author of the highly successful Harry Potter series, has come out in defence of US presidential hopeful Donald Trump, saying that he has the right to go to the UK and "be offensive and bigoted there".
She said although she personally finds the Republican candidate's comments "objectionable" and "offensive and bigoted" most of the times, his right to say anything he wants protects her right to call him a bigot.
Rowling was speaking at Pen America's annual literary gala in New York, where she received the 2016 Pen/Allen Foundation literary service award for her works to "oppose repression in any form and to champion the best of humanity," The Guardian reported.
Referring to the petition launched in the UK in 2015 calling for a ban on Trump visiting the country, Rowling reportedly said: "If you seek the removal of freedoms from an opponent simply on the grounds that they have offended you, you have crossed a line to stand alongside tyrants who imprison, torture and kill on exactly the same justifications."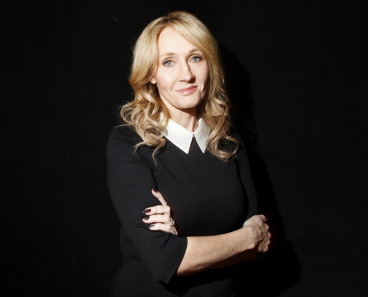 She added that Trump's situation is like hers, where critics had the right to allege that her Harry Potter books were trying to convert children to Satanism, while she too had the freedom to retort "you're an idiot" or explain them saying: "I'm exploring human nature and morality." Trump's "freedom guarantees mine", the author was quoted as saying at the event.
Highlighting the growing "intolerance of alternative viewpoints", she said she is afraid that people in the West, who sometimes take their freedoms for granted, "may be in danger of allowing their erosion through sheer complacency".
"The tides of populism and nationalism currently sweeping many developed countries have been accompanied by demands that unwelcome and inconvenient voices be removed from public discourse. It seems that unless a commentator or a television channel or a newspaper reflects exactly the complainant's world view it must be guilty of bias or corruption," she added.