Jo Cox dies: First picture of Tommy Mair suspected of killing popular Labour MP in Birstall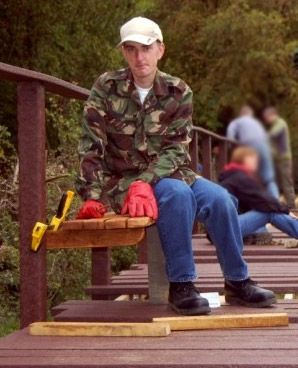 Tommy Mair: Local man suspected of attack on Jo Cox
Batley News
Labour MP Jo Cox has died after being stabbed and shot during an attack in her West Yorkshire constituency, on 16 June.
The MP for Batley and Spen was talking to constituents near the library in Birstall near Leeds when she was attacked by the gunman. She was taken by ambulance to Leeds General Infirmary with catastrophic injuries.
A 52-year-old man was arrested in connection with the attack, West Yorkshire Police said. He has been named locally as Thomas Mair. There was police activity at a semi-detached house on the Fieldhead estate in Birstall. Thomas Mair, 52, is the registered occupier of the address. He was described as a "loner" by neighbours and is believed to have suffered from mental health issues.
The Press Association has been speaking to the suspected attacker's neighbours, who described Thomas Mair as a loner and a quiet man. The neighbour who did not want to be named said:
"We've known him quite a lot of years. I've known him since I was young. He lived with his grandmother in that house, she died a few years ago. He was a bit of a loner. It's a bit of a shock - he did everyone's gardens. I can't say a wrong word about him, he was so quiet. It's come as a shock to everybody."
Another resident said Mr Mair would keep himself to himself, adding that he "seemed really quiet".
A witness told Sky News that the attacker shouted "Britain first" during the attack. The far right party has denied any connection to the attack to IBTimes UK.
West Yorkshire police said in a statement: "Jo was attacked by a man, who inflicted serious and sadly, ultimately fatal injuries. Subsequently there was a further attack on a 77-year-old man, nearby who has sustained injuries that are non life threatening.
"Shortly afterwards, a man was arrested nearby by uniform police officers. Weapons including a firearm have also been recovered.
"At 1.48pm, Jo Cox was pronounced deceased by a doctor working with a paramedic crew that was attending to her serious injuries."
Cafe owner Clarke Rothwell, who witnessed the attack, told the BBC she was shot by a man with a white baseball cap and "an old fashioned looking gun in his hand."
"He shot this lady once and then he shot her again, he fell to the floor, leaned over, shot her once more in the face area.
"Somebody tried to grab him, wrestling with him and then he wielded a knife, like a hunting knife, just started lunging at her with a knife half a dozen times. People were screaming and running from the area".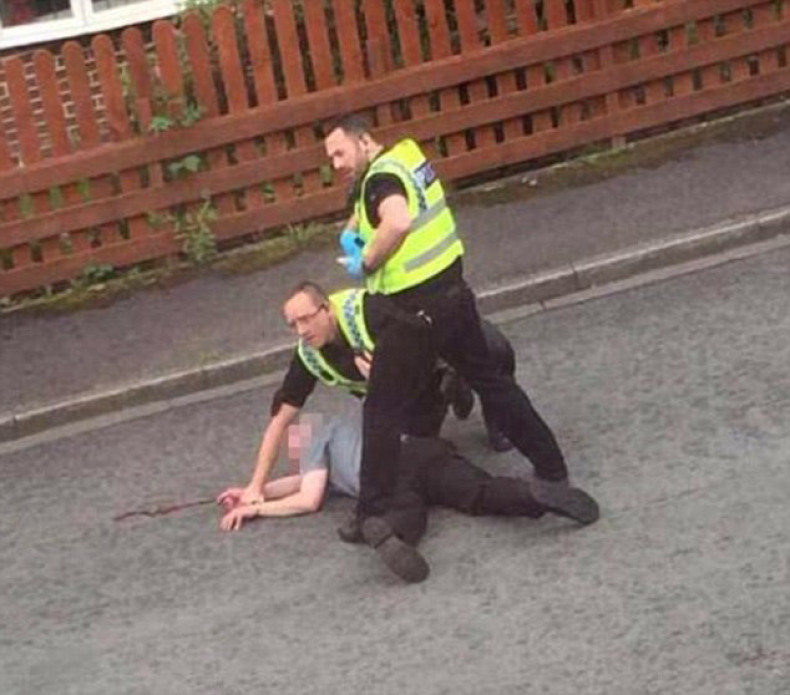 Labour Leader Jeremy Corbyn has offered his condolences to the family and friends of the late MP. He described how the Labour Party is in shock and paid tribute to her dedication to public duty.
"The whole of the Labour Party and Labour family - and indeed the whole country - will be in shock at the horrific murder of Jo Cox today. Jo died doing her public duty at the heart of our democracy, listening to and representing the people she was elected to serve. It is a profoundly important cause for us all," said Corbyn.
Prime Minister David Cameron tweeted: "Our thoughts and prayers are with Jo and her family."
Both the Vote Leave and Vote Remain campaigns have been suspended in the wake of the attack.
Cox was elected to parliament in 2015.
Cox was regarded as being on the right of the party, and expressed regret for nominating Jeremy Corbyn as Labour leader. She supported the Remain campaign and campaigned for Syrian refugees.
Before her election, she worked as a campaign director for Oxfam and as an adviser to Sarah Brown and Baroness Kinnock.
She was married with two children and lives on a houseboat near Tower Bridge in London.