Jo Cox murder: Lord Neil Kinnock breaks down as he remembers' extraordinary' MP
Neil Kinnock: 'It's a death in the family'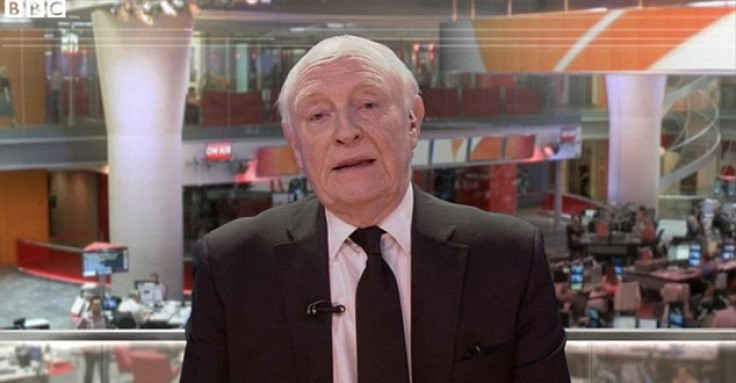 Lord Kinnock broke down during a live TV interview as he spoke of his grief following the brutal killing of Jo Cox. The former Labour leader revealed that he and his wife Glenys had personally known the MP for 20 years and regarded her as a "beloved niece."
Speaking on BBC Breakfast, Lord Kinnock was moved to tears as he spoke of her tragic death and the impact she had on so many in her life. "You've spoken to people from across the political spectrum and you don't produce testimonies like that unless you are quite extraordinary and she certainly was," he explained.
"Glenys is bereft. Neither of us can really grasp the full meaning. Our immediate thoughts were for Brendan and their beautiful, wonderful kids," he said.
"It's a death in the family, there's no doubt at all about that – our family, the Labour family, the family of Batley and Spen – because that's the kind of feeling, the response that she nourished. There's a phrase from Shelley, 'a day-star of the age' and Jo Cox was a day-star...
"She will be remembered as a burning flame of progress, not in any demagogic way but as someone who identified problems – whether at a constituency level or globally or in Syria or in Africa – and wasn't content until she'd committed herself and could do something."
In a brutal assault, the young mother-of-two was beaten to the ground by her attacker as she walked to her constituency surgery in Birstall near Leeds at about 1pm. She was shot three times and stabbed at least seven times with a 'foot-long hunting knife' as she lay on the ground outside a West Yorkshire library.
Multiple eye-witnesses report that the alleged killer yelled "put Britain First" during the savage attack. Police confirmed a 52-year-old man has been arrested near Market Street, Birstall, in connection with the attack, in which a 77-year-old man also suffered slight injuries. The suspect was named locally as Tommy Mair.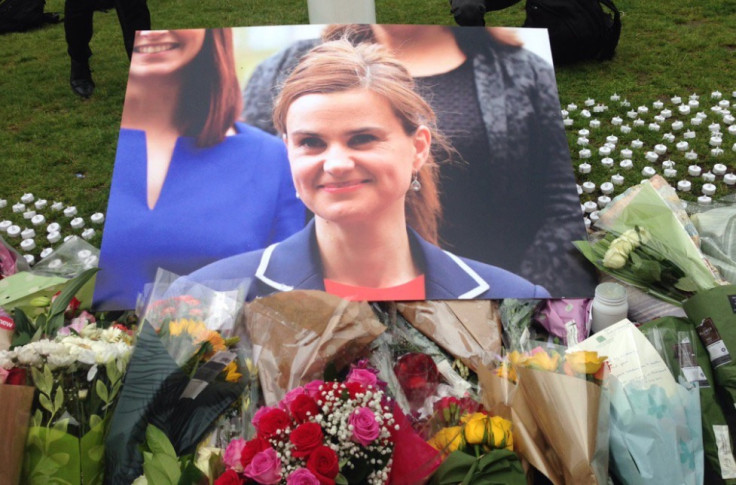 Just hours after her death her husband Brendan tweeted a photograph of her and urged people to 'fight against the hatred that killed her.' In a moving statement, he said: "(This) is the beginning of a new chapter in our lives. More difficult, more painful, less joyful, less full of love. I and Jo's friends and family are going to work every moment of our lives to love and nurture our kids and to fight against the hate that killed Jo."
While the killing has left the nation and the world of politics in shock, the EU referendum campaign has been put on hold. The House of Commons is set to be recalled on Monday to allow MPs to pay tribute to Mrs Cox, who was hailed as "a rising star" in the political arena.
© Copyright IBTimes 2023. All rights reserved.