Joan Rivers and Ray J Remake Kim Kardashian Sextape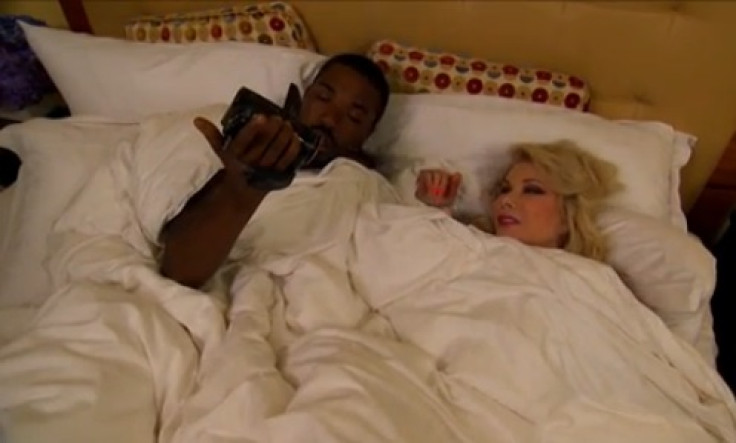 Veteran comedian Joan Rivers has teamed up with Kim Kardashian's ex-lover Ray J to recreate the reality star's infamous 2007 sex tape.
In a clip posted online the 80-year-old star gets dirty between the sheets with the singer and can be seen groaning with ecstasy while her "lover" records everything with his camcorder.
At one point Brandy Norwood's brother says, "You know what they say: 'Once you go black, you never go back'." To which a quick-witted Rivers retorts: "You know what else they say: 'Once you go Jew, you know how to screw'."
The raunchy scenes were part of a gag for the Fashion Police host's WE TV show, "Joan & Melissa: Joan Knows Best?"
"I usually DESPISE Rivers, but, THIS was f**king great," one viewer said. "I love the fact that Ray has no problem spoofing himself and in a way, he's making fun of Kim. Oh, I'd love to be a fly on the wall when Ray and Kim accidentally run into each other."
While the video sent fans into fits of laughter, there's a good chance Kardashian won't enjoy being the brunt of the joke.
In January, Rivers was accused of bullying after stating the Keeping up with the Kardashians star's daughter was ugly.
Fans were left outraged when she jeered at baby North West during a stand-up at the Saban Theatre in Los Angeles.
"That baby is ugly. I've never seen a six-month-old so desperately in need of a waxing," Rivers said.
© Copyright IBTimes 2023. All rights reserved.