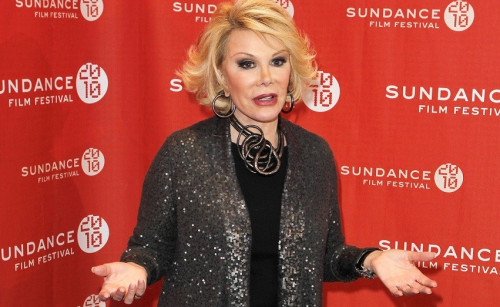 The Jennifer Lawrence – Joan Rivers spat has stepped up a gear, as the acerbic TV host spewed more vitriol at The Hunger Games star.
The verbal sparring began when Lawrence attacked the popular E! show, Fashion Police, hosted by Rivers, Kelly Osbourne and E! host Guliana Rancic.
The show notoriously highlights the sartorial hits and misses of the stars and leading the often viscious onslaught, in her own inimitable style, is an unforgiving and uncensored Rivers, who shows no mercy in the face of a fashion faux pas.
In an interview during The Hunger Games: Catching Fire promotional trail, Lawrence condemned the programme for encouraging negative attitudes towards female body image.
"There are shows like the Fashion Police that are just showing these generations of young people to judge people based on all the wrong values and that it's OK to point at people and call them ugly or fat," she explained. "We have to stop treating each other like that and stop calling each other fat."
"I just think it should be illegal to call somebody fat on TV," she added. "Because why is humiliating people funny."
Lawrence said that the media needs to be more accountable for its role in portraying positive body images to young women.
"I get it, and, and I do it too, we all do it," she continued. "But I think when it comes to the media, the media needs to take responsibility for the effect that it has on our younger generation, on these girls who are watching these television shows, and picking up how to talk and how to be cool, so then all of a sudden being funny is making fun of the girl who's wearing an ugly dress."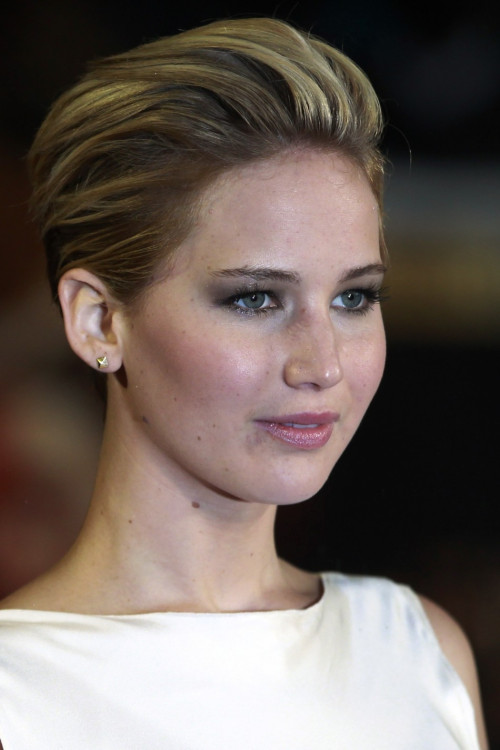 "I mean, if we're regulating cigarettes and sex and cuss words, because of the effect they have on our younger generation, why aren't we regulating things like calling people fat?"
Her remarks inevitably provoked Rivers to hit back, and in response she tweeted: "WAIT! It just dawned on me why Jennifer Lawrence fell on her way up to the stage to get her Oscar. She tripped over her own arrogance."
The comedienne took another swipe at the Oscar-winning actress during a recent interview with the New York Post.
"My New Year's resolution is [ensuring] Jennifer Lawrence grows up and realizes how lucky she is and calms down," she said.
"I love that she's telling everyone how wrong it is to worry about retouching and body image, and meanwhile, she has been touched up more than a choir boy at the Vatican."
"Look at her posters," she continued. "She doesn't have a nose, she has two holes. She just has to learn, don't talk if you're doing it."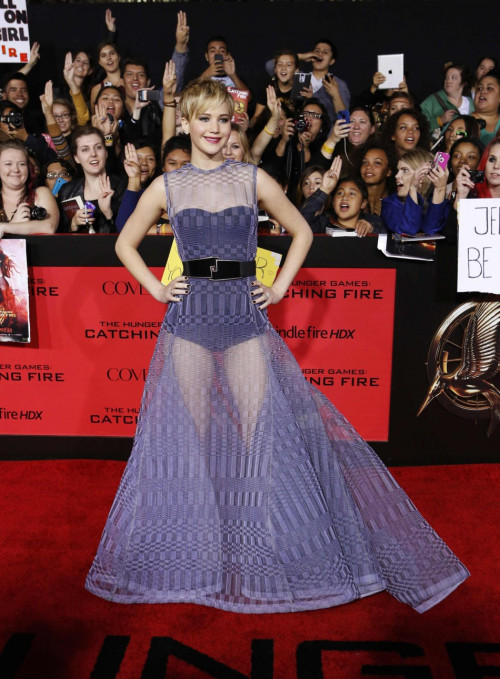 Described as one of the most beautiful women in Hollywood, Lawrence has in the past been vocal about her own insecurities about her body image.
Wearing a mauve dress comprising a figure hugging leotard and sheer skirt, the actress said: "I think any time a girl has to show her thighs, it's never going to be her favorite look. I love the dress...if someone else wore it."
The actress, who is dating British star Nicholas Hoult, won the Oscar for Best Actress in 2013 for her role opposite Bradley Cooper in Silver Linings Playbook.
She was seen with Cooper again in American Hustle and this week, her photo campaign for Dior was unveiled.