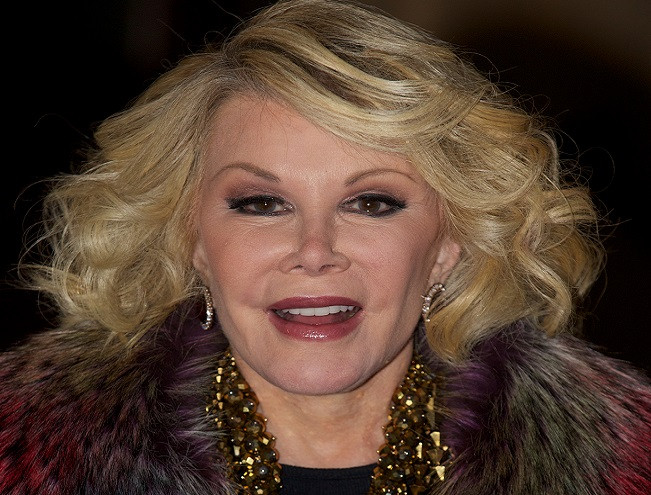 Joan Rivers is 'resting comfortably' after reportedly suffering a cardiac arrest while undergoing throat surgery on her vocal chords.
The 81-year-old actress and comedian allegedly stopped breathing during the procedure, which took place at an outpatient centre in the Yorkville neighbourhood of Manhattan.
In a statement to fans, her daughter and reality TV co-star Melissa confirmed her mother was recovering from the health scare at New York's Mount Sinai Hospital, surrounded by her family and friends.
"I want to thank everyone for the overwhelming love and support for my mother. She is resting comfortably and is with our family. We ask that you continue to keep her in your thoughts and prayers," she said.
Rivers' hospitalisation was first confirmed by Mount Sinai spokesman Sid Dinsay.
"This morning, Joan Rivers was taken to the Mount Sinai Hospital in New York, where she is being attended to," he said. "Her family wants to thank everybody for their outpouring of love and support."
Before the hospital dash, Rivers had been due to appear on perform at the Count Basie theatre in Red Bank, New Jersey.
Rivers is due to embark on a UK tour, Before They Close The Lid, starting in Oxford on October 8.