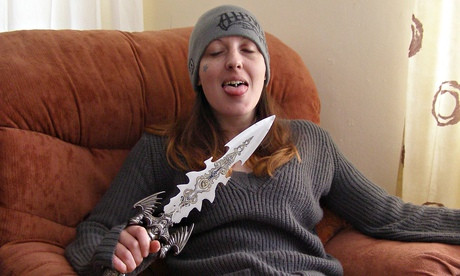 Serial killer Joanna Dennehy will spend the rest of her life in prison for murdering three men over a 10-day period last March.
Dennehy, 31, admitted to stabbing Lukasz Slaboszewski, 31, Kevin Lee, 48, and John Chapman, 56 and dumping their bodies in ditches in Peterborough.
She also pleaded guilty to preventing the lawful burial of her three victims and the attempted murders of John Rogers and Robin Bereza on 29 March. Dennehy had stabbed Bereza and Rogers in completely random attacks in Hereford two days after fleeing Peterborough after the killings.
Dennehy is the third woman in British legal history to receive a whole-life tariff sentence after Rosemary West and Mrya Hindley.
Upon sentencing, the judge at the Old Bailey said she has shown no remorse for her "cold-blooded" murders, adding she is a "cruel, calculating, selfish and manipulative serial killer".
Judge Justice Spencer also described Dennehy, who has been diagnosed a psychopath, as a "pathological liar".
He added: "Within the space of ten days you murdered three men in cold blood. Although you pleaded guilty, you've made it quite clear you have no remorse.
"Only a matter of days later you attempted to kill two more men - victims chosen entirely at random.Miraculously they survived.
"You claim to feel remorse for those attacks but I have no hesitation in rejecting that."
Her sentencing was delayed until after a decision by a panel of judges on whether whole-life sentences were legal. They found that whole-life tariffs were justified "in the most heinous cases".
There were cheers of "yes" from some of the victim's families as the sentence was read out. Dennehy could be heard laughing as she was taken away from the dock to the cells.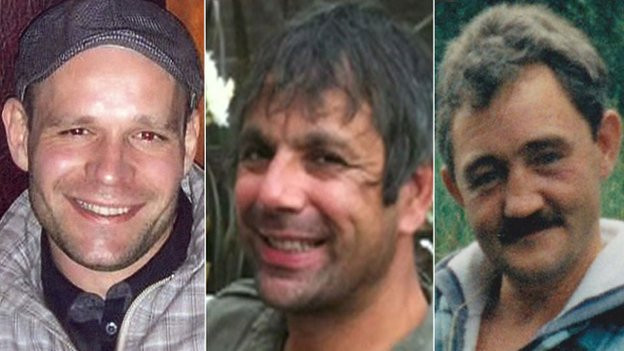 Three men have also been jailed for assisting Dennehy during her "sadistic" killings. Prosecutors told how Dennehy had "cast a spell" over her accomplices to help her after she murdered her victims "for fun".
Boyfriend Gary Stretch, 47, who measures in at 7ft 3in (2.2m) tall, was found guilty of three counts of preventing the lawful burial of a body and another count of attempted murder of Rogers and Bereza. He was given life with a minimum of 19 years.
Leslie Layton, 36, was given 14 year sentence with a minimum of seven after being convicted of preventing the lawful burial of two murder victims. Robert Moore, 55, from Peterborough, who previously admitted assisting an offender was given three years, minimum half.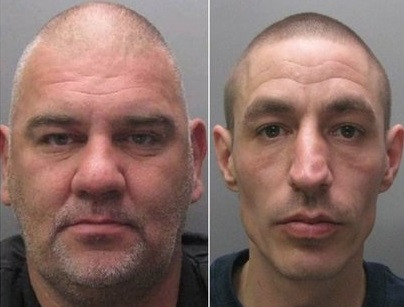 Det chief insp Martin Brunning, who led the investigation, said: "Three men were brutally murdered in Peterborough and two men were stabbed in West Mercia and we are pleased today their killer and her willing accomplices are now behind bars.
"Joanne Dennehy is a dangerous individual and will never be released.
"She is a sadistic serial killer with a fearsome personality and carried out these brutal attacks of men who posed no threat to her.
"I am relieved her accomplices will also be facing a substantial period of time behind bars.
"Our thoughts are with those families and the surviving victims who have been affected by these people's actions."