Joe Biden calls out Trump's healthcare plan as a $1tn tax break, not healthcare for Americans
Former vice president says if you lined up all the millionaires in America and said ''is this fair?'' they'd say ''no''.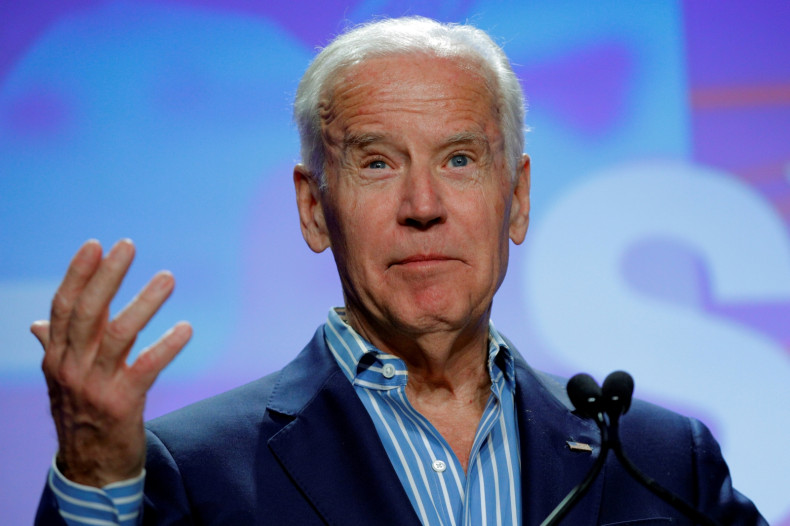 President Donald Trump's healthcare plan is less about caring for Americans and more about giving the richest members of society a tax break, former vice president Joe Biden said on Wednesday 22 March.
"I believe if you lined up all the millionaires in America and said 'do you think this is fair?' I think they'd say 'no.' I honest to God believe they'd say 'no,'" Biden said during a House Democratic event marking the seventh anniversary of the signing of the Affordable Care Act by former president Barack Obama.
Biden said that eliminating the healthcare act, known widely as Obamacare, and replacing it with a Republican plan that is projected to leave millions of Americans without insurance would amount to taking away $1tn in healthcare from people across the country.
"We're transferring all of that to the wealthy. That's what this is all about. It's about a transfer tax, basically," he said. "Eliminating the Affordable Care Act means eliminating an awful lot of things that people badly need in return for what? So the 0.9% increase in taxes for people making over $250,000 can be returned to them?"
The Affordable Care Act has increased health insurance coverage to about 20-to-22 million Americans.
The Congressional Budget Office (CBO) calculated last week that under Obamacare within ten years a 64-year-old with an income of $26,500 will pay just $1,700 out-of-pocket for health insurance. Under the Republican plan, the same person would be paying $14,600, since poorer Americans would be getting smaller tax credits and insurance companies can charge more for premiums.
At the same time, the Republican bill gives the top 1% of wealthy Americans a tax break of about $33,000 each. The very top 0.1% of earners get a tax break of $197,000, according to Tax Policy Center calculations. The CBO's report said the amount people pay in premiums would remain stable for the next 10 years after premiums rose an average of 25% across the 50 US states last year.
California's Democratic Governor Jerry Brown said during the event that the GOP bill would harm millions of Californians and called it "dangerous". Brown said: "It's written by people who don't know what the hell they're talking about." Several Republican Governors, including Ohio's John Kasich, have been pushing to keep aspects of Obamacare.
Biden told Democrats that he believes the Republican bill won't pass the House in an important vote in Congress on Thursday that could send the bill to the Senate. "It's saying OK, pal we're going to transfer back a trillion to people that don't need it. This is going to mean an additional $57,000 a year in tax breaks for people making $1m a year."