Republicans on Sunday defended the Trump administration's large tax breaks for wealthy Americans and health coverage decreases for their older and poorer countrymen in a new healthcare bill as just 'part of the plan.'
Some 24 million Americans are projected to be worse off under the bill written by President Donald Trump and GOP Congressional House leader Paul Ryan, according to the government's own calculations.
Yet "that's not the plan. That is part of the plan," US Secretary of Health Tom Price told ABC News anchor George Stephanopoulos, when confronted with the numbers during an interview on Sunday 19 March.
Price said that the Congressional Budget Office's (CBO) calculations, showing how millions of Americans would be made worse off under the bill, looks at "just one portion of the plan."
He insisted that "you have to put in place the entire plan," pointing out that the Trump administration and Congressional Republicans are working on second and third phases of legislation that would come in after their American Health Care Act (AHCA) is passed.
As it stands, the healthcare bill will cut $370bn in federal funding for Medicaid over the next 10 years. The CBO calculated that under the current Affordable Care Act ( known as Obamacare) within ten years a 64-year-old with an income of $26,500 will pay just $1,700 out-of-pocket for health insurance.
Under the Republican plan, the same person would be paying $14,600, since poorer Americans would be getting smaller tax credits and insurance companies can charge more for premiums.
At the same time, in the Republican bill Americans in the top 1% of incomes get a tax break of roughly $33,000 each, and the very top 0.1% of earners get a tax break of $197,000, according to Tax Policy Center calculations.
When Fox News Sunday host Chris Wallace showed House Republican speaker Paul Ryan a graphic of how he and Trump's healthcare plan would hurt low-income seniors, he said that "the CBO looked at a little piece of the issue when we know that [Health Secretary Tom Price] will help bring market freedom and regulatory relief to the health insurance markets to dramatically lower the price of plans for those 50 and 60-year-olds."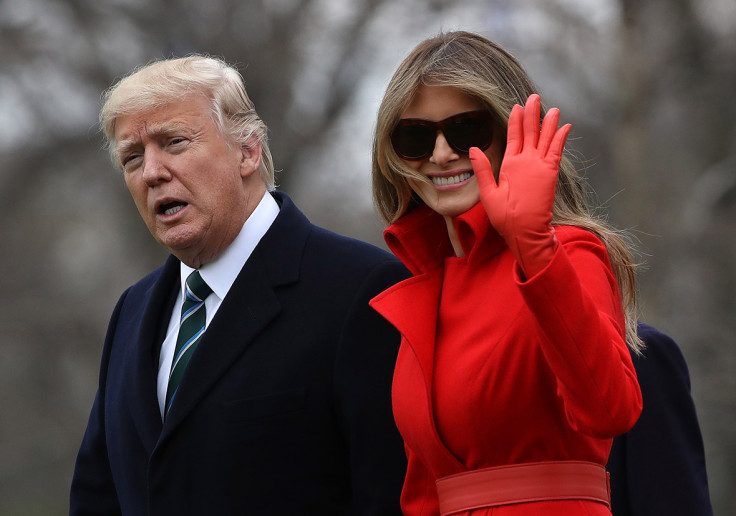 Ryan replied that he's looking at changing the current healthcare bill to offer "additional assistance to people in those older cohorts."
Trump's budget chief Mick Mulvaney said it was only natural that wealthy Americans get all the tax cuts. "The president promised, to repeal all of Obamacare, and that's who was taxed at the beginning," he said during an interview on CBS News show Face the Nation. "So I keep wondering why folks just want to focus on who gets a little bit of a tax benefit instead of focusing on the fact that we're replacing a truly broken system."
Yet the CBO's analysis found that under current ACA law that healthcare isn't broken and that most people with health insurance would be "largely insulated from increases in premiums" over the next 10 years. The health insurance "market would probably be stable" the office found.
Democratic House Minority leader Nancy Pelosi (D-CA) challenged the Republican's over their bill and called it "Robin Hood in reverse" giving money back to the wealthy and taking it from poorer Americans. President Trump, she said, "either doesn't know or doesn't care about what is in" the Affordable Care Act.