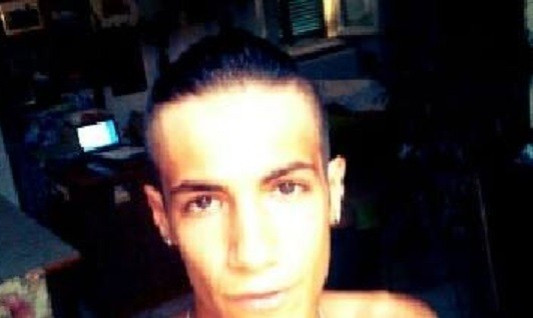 Joele Lelotta, who's father Ivan has come to England after the teenager was killed in Maidstone, Kent by a gang PIC: Facebook
Four Lithuanians have been charged with the murder of Italian teenager Joele Leotta in Maidestone.
The 19-year-old is believed to have arrived in the Kent town around 10 days from Lecco, Lombardy when he was attacked in the flat he was lived above the Vesuvius restaurant he worked in. He was taken to King's College Hospital in London but died of his injuries.
Kent Police have now said four men from Lithuania have been charged in connection with the incident.
Aleksandras Zuravliovas, 26, of Beaumont Road; Tomas Gelezinis, 30, of Lower Stone Street; Saulius Tamoliunas, 23, of Union Street; and Linas Zidonis, 21, of no fixed address, have been charged with murder.
They have also all been charged with causing grievous bodily harm in connection with an second victim.
All four will appear before Medway Magistrates' Court via video link on 24 October to face the charges.
Police confirmed they have arrested a tenth man in connection with the incident.
Two of the suspects have since been released on bail. A 23 year-old man has been released on bail until 12 December and a 45 year-old has been released on bail until 16 December.
Police previously said they are not treating the case as a racist incident. A spokesman also denied earlier reports that it was linked to employment opportunities. He said: "This incident is not believed to be in connection with a dispute over jobs."