Joey Barton has never been shy of voicing his opinions and wasted little time to lambaste his former teammates after Queens Park Rangers were relegated from the Premier League after a dour 0-0 draw with Reading.
The result meant that both sides will be playing in the Championship next season and led Barton to take to Twitter to voice his frustration. The midfielder, who is on-loan at Marseille from QPR, blamed former manager Mark Hughes of bringing what he described as 'maggots' to the club.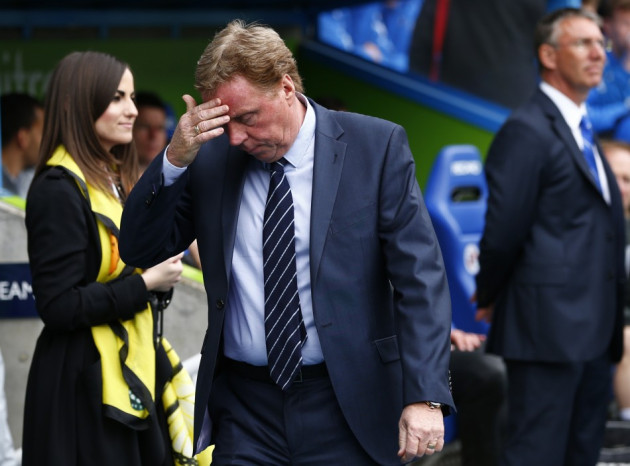 "Too many w*****s amongst the playing staff. All brought in by Hughes. Some good lads but not enough. Too many maggots," tweeted Barton.
"Hope they can get a load out, if not they'll end up in a Wolves situation because trust me that Championship is a f*****g hard league. League table doesn't lie. Both sides haven't won enough games to deserve to stay up. Reading in a better position than QPR though."
Barton also accused QPR right-back Jose Bosingwa of laughing just moments after the final whistle was blown at the Madeksji Stadium and the west London club''s fate was sealed.
"I can't believe QPR have just been relegated and Bosingwa was walking down the tunnel laughing! Embarrassing. Show some guts man," added Barton.
The 30-year-old is hoping to secure a permanent move away from the club in the summer but Marseille have denied that there is an agreement already in place
"We would not be against the idea of keeping Joey Barton at OM but he belongs to QPR," Marseille president Vincent Laubrune told eurosport.fr. "There is no agreement as suggested by Joey Barton."
The Daily Express believe that Barton could well face FA charges and a club fine for his remarks, though he is unlikely to be concerned as he has made it very clear that he has no intention of returning to the club.
Barton declared earlier this month: "Some strange people think that I'll be playing in the Championship next season?? Good one! QPR might, I won't! Fact."