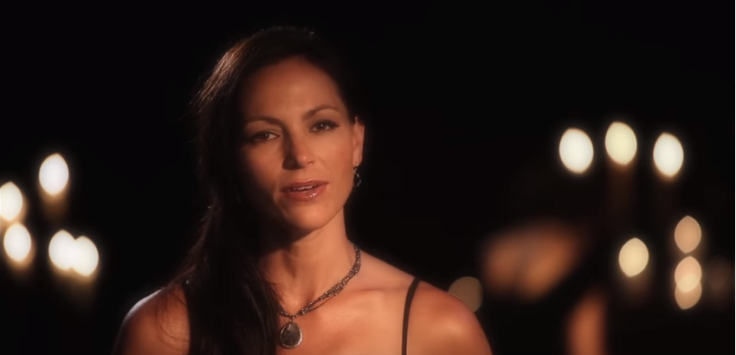 As Joey Feek continues to battle cancer, her husband Rory has shared another heartfelt picture of his dying wife and 23-month-old daughter Indiana. In the post, the country singer expressed grief as his wife spends what could be her last days with her daughter who is seen smiling while sitting next to her mother on the hospice bed.
"Feeling broken-hearted and blessed all at the same time this morning. Watching my beautiful bride pour a lifetime of love into a few minutes a day," Rory wrote in the post.
In an earlier post on his blog site This Life I Live, the 49-year-old country singer had revealed that every day and week that he and his family spends with Joey is a miracle and gift from God as the doctors had earlier said the ailing singer may not make it to Thanksgiving 2015.
However, with her miraculous fighting spirit, she made it through Christmas and New Year. Rory is hopeful that his wife will stay to see their daughter Indiana's second birthday, which falls on 18 February.
"Doctors didn't expect Joey to make it to Thanksgiving, and here we are near the end of January," he wrote in his blog.
The Grammy award-nominated couple are going through a hard time but they are spending each day with hope and prayers that they have been receiving from their fans.
"All the beautiful conversations and time we've had with her family. And the amazing gift of life-slowing-down-to-a-crawl and only having and needing THIS moment in time. And of course, the incredible amount of love and support that the whole world has shown for us during this special time. And every morning, when our little one wakes and I pick her up from her crib and take her in to see her mama – and her sleepy little almond eyes look into ours, once more we see..."
In his 9 January post, Rory revealed that even morphine was not able to help reduce Joey's pain. "Here I sit beside my dying wife. I don't say those words lightly. As a matter-of-fact, I haven't said them at all. But my beautiful bride has said them to me in these couple of days. Her pain and discomfort has continued to increase daily and so has the morphine to help her be comfortable," he wrote.
The singer was diagnosed with stage 4 cervical cancer in 2014, a few months after giving birth to their daughter. Following the detection, she underwent intense sessions of chemotherapy and radiation therapy. But her remission period did not last long as the cancer returned in an aggressive form. Unable to operate the tumours, which had spread, doctors stopped treatment and sent her to hospice care in November 2015 so that she could spend her remaining days with her family.
Joey is spending her time with her loved ones in her hometown of Alexandria, Indiana.