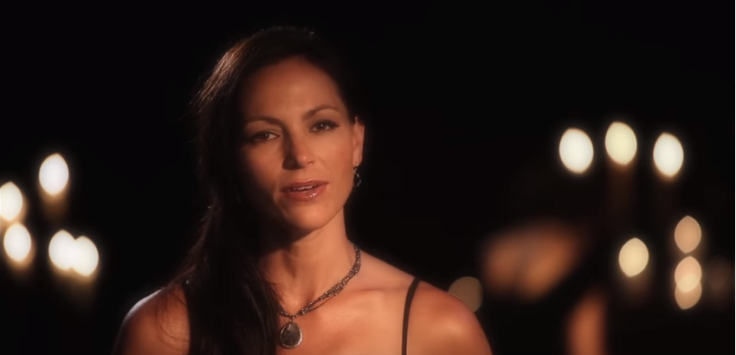 Joey and Rory Feek found another reason to cheer during the festive season as Santa visited the ailing country singer ahead of Christmas 2015. The singing couple are trying to make the most of their family life as the 40-year-old has been diagnosed with terminal cancer.
"Santa Claus came to our house this evening. He was a week early, but right on time," the 49-year-old country singer wrote on his blogsite where he is chronicling his wife's life after she was diagnosed with stage four cancer three months after giving birth to daughter Indiana.
The singer said that their friend had sent a box of goodies that will be delivered in a "special" way. "The Kris Kringle that showed up at our door wasn't your ordinary shopping-mall Santa. This one was the real deal… or as close to it as I've ever personally seen. He had the real beard, the real belly, and on top of that he had the kindest smile and a heart for special babies and mama's with no hair. I loved him from the moment I met him. Our little Indiana took a little longer to warm up to him" his blog post added.
Later, Rory revealed that their Santa is a retired military and law enforcement person who found his true calling in "love". "You haven't lived 'till you've found a job that allows you to give something back" the Santa told the couple.
Joey and Rory recently celebrated their daughter Indiana turning 22 months old, but they are also hopeful that the ailing singer will make it to their toddler's second birthday.
Joey was brought home under hospice care after the doctors revealed that her cancer had turned aggressive and is spreading to the rest of her body and that the chemo and radiation will not help anymore. The family decided to bring the ailing singer back home to spend her remaining days surrounded by her loving family and little daughter.
However, contrary to doctor's prediction, the mother-of-one is doing extremely well and was even able to walk out of her room to the living area to spend some active time with her daughter. The family is hoping to spend their Christmas with Joey, each day of whose life is being considered "a gift" by the Feek family.