Former Chelsea midfielder Frank Lampard believes Arsenal do not have strong characters in their dressing room amid speculation over Alexis Sanchez's future at the club.
Sanchez, 28, was surprisingly left out of Arsenal's starting line-up for the 3-1 defeat at Liverpool on 4 March, with reports suggesting that the Chile international had been axed from the team after walking out of a training session.
Gunners manager Arsene Wenger denied the reports and insisted that his decision to leave Sanchez on the bench at Anfield was purely a tactical one.
The incident has added fuel to rumours that the Chilean forward could leave the Emirates Stadium in the summer.
Speaking on Sky Sports, Lampard criticised Wenger for taking "half-hearted" measures to address Sanchez's alleged disciplinary breach.
"I don't think they've got a particularly strong dressing room, I really don't," the former Chelsea midfielder said.
"I don't know them all personally but when you go through it you wonder who are the strong characters in that dressing room?
"There might be other players that are disgruntled, ones that are in and out of the team, and when criticism starts at a club it spreads. Sometimes players make excuses or all of a sudden they don't like the manager.
"When you're in that position, as Arsenal are, it becomes very difficult for the manager to deal with it.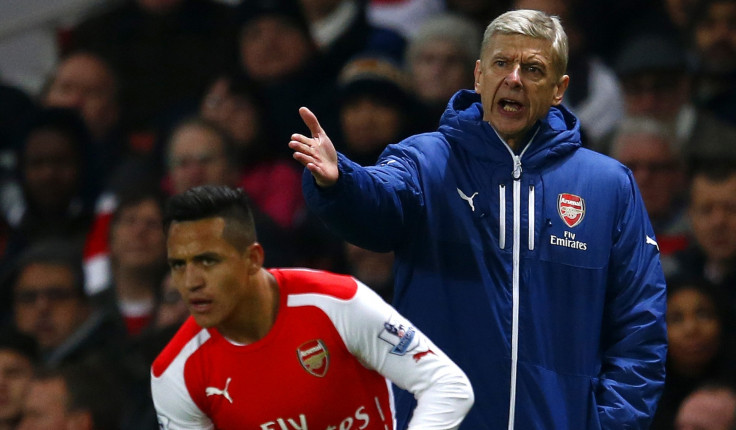 "He has tried to deal with it but he hasn't really drawn a big line. He's drawn a half-hearted line. Now who knows where we are with it all?"
Lampard added that Wenger was not in a position of strength when it came to deal with his high-profile players amid calls from some quarters for him to step down at the end of the season.
"When you've got your star man, your best player by far for me at the moment, and you try to discipline him, and you go to Liverpool in a massive game and leave him out and you win then you've got to go with that team and leave him on the bench for a while," he said.
"Can that Arsenal team finish in the top four without him? I'm not sure they can.
"If you lose, as they did, you've got a real problem as well. I don't see where the real win was for him."