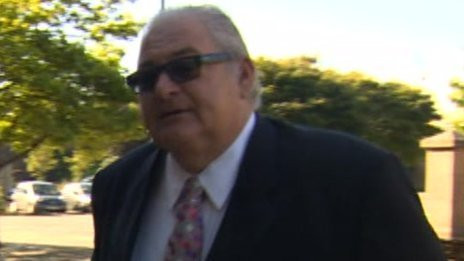 A pianist who played at top venues around the world has been jailed for sexually assaulting boys during music lessons.
John Briggs, 65, was sentenced to eight years for sexual abuse of five boys aged between 10 and 15.
Briggs preyed on the youngsters who were sea cadets or pupils whose parents had paid for piano lessons.
In one case, a victim went to his house in Keighley, West Yorkshire expecting a masterclass for a grade 8 piano exam. Instead, Briggs took off his dressing gown to reveal that he was wearing nothing underneath.
"I just recoiled from the whole thing," the victim said. Briggs phoned his parents soon afterwards to criticise the pupil, claiming that he had no talent and would never amount to anything.
Another youngster was paid £80 by Briggs to be filmed. Nicholas Worsley, prosecuting, said Briggs also used his position as president of Keighley Sea Cadets to abuse boys.
At Bradford Crown Court, the defendant denied nine counts of indecent assault, telling the jury his policy on his sexual urges was "look, don't touch".
Briggs, a married man for 25 years, carried out the abuse for a quarter of a century between 1969 and 1993.
He claimed he owned a stash of hardcore gay porn DVDs which police discovered because he feared sexual contact would give him HIV/Aids.
Briggs had told police he was the victim of "vicious conspiracy."