John Kelly says CT scans are 'a new kind of technology' to sniff out laptop bombs
With the end of the US' laptop ban, airports will reportedly adopt CT screening tech.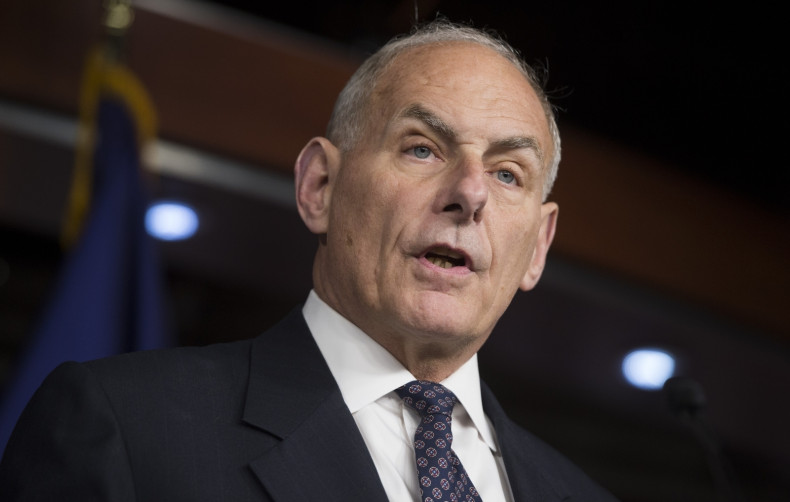 As the US laptop ban came to an end last week, the US government has reportedly an alternative screening technology to ensure that electronic products are swept for explosives at airports. According to Homeland Security secretary John Kelly, CT scanning, which he described as "a new kind of technology" will be used at airports to detect explosives hidden in electronic products.
Speaking at the Aspen Security Forum, an annual conference, Kelly told NBC News' Pete Williams, the laptop ban was initially set in motion after US authorities received intelligence that terrorists had developed a new way of hiding explosives in electronic notebooks in a way that traditional systems would not be able to detect them.
The idea was reportedly to sneak the explosives-packed gadgets past security and onto airplanes, to detonate the bombs mid-flight, The Register reported. Kelly also said that although he'd initially been sceptical of anyone being able to pack enough explosives into a laptop or tablet to demolish an aircraft, he changed his mind after witnessing tests.
The ban affected 10 Middle Eastern airports and US-bound flights from nine primarily Middle Eastern airlines. The ban provoked the International Air Transport Association to hit back at the US, as well as the UK, which followed America's lead in implementing its own electronics ban. The airlines' trade organisation warned that the ban would not be a viable or effective long-term solution to security.
However, it appears the US has shelved the ban in favour of an alternative security screening tech. When asked about CT scanning, Kelly was unclear on the details.
"It's a new kind of technology," Kelly said. "I don't know what CT stands for, but let me put it this way, when you go through your airport check in, your bag goes through today it goes through X-rays, your baggage checked goes through, for the most part CT technology."
When former head of the US Transportation Security Administration (TSA), John Pistole, explained that CT stood for computer tomography, Kelly allegedly called him a "nerd", which evoked a few laughs.
Kelly also said that the DHS was looking to use more sniffer dogs at airports. Travellers flying into the US may also soon have to get access to an advanced biometric passport, according to new security measures the DHS is reportedly looking to introduce soon.