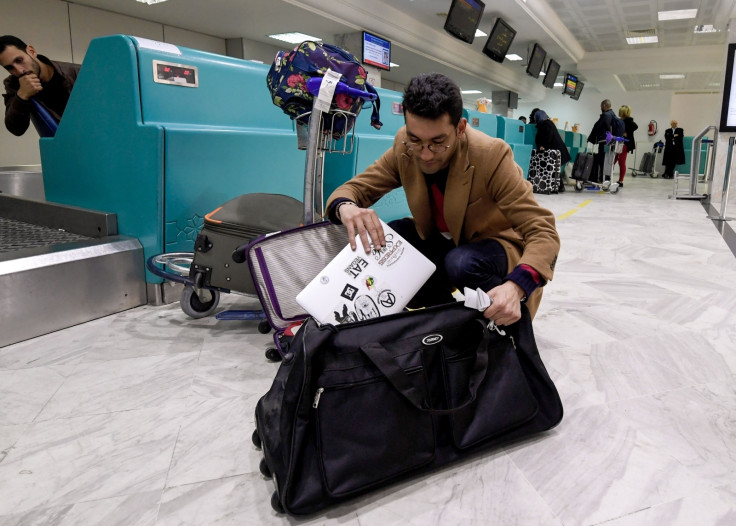 The US has ended its controversial four-month ban on passengers carrying laptops on board flights from the Middle East and North Africa, federal officials said on Thursday (20 July).
The ban, which went into effect in March, prohibited all electronic devices larger than a smartphone from being carried in the passenger cabins of flights from 10 airports in the region and affected nine airlines, mostly Middle Eastern carriers.
This week, King Khalid International Airport in Riyadh, Saudi Arabia, was the last airport to be taken off the laptop ban list.
In June, Homeland Security secretary John F. Kelly announced that there would be new aviation security measures for all international flights into the country to avoid expanding the laptop ban.
The new rules included conducting "heightened screening" of all electronic devices, more sophisticated and thorough screening of passengers, expanding canine screening and increased security protocols around aircraft and in passenger areas.
The new requirements affect 325,000 airline passengers on about 2,000 commercial flights arriving daily in the US, covering 180 airlines flying out of 280 airports in 105 countries.
Airlines that failed to comply with the new directive could face other restrictions, which included the laptop ban, or have their flights barred from entering the US altogether.
More than 280 airports around the world, including the 10 that came under the original laptop ban, have complied with the measures, officials said.
"The quick and decisive action taken by airlines, nations, and stakeholders are a testament to our shared commitment to raising the bar on global aviation security," DHS spokesman David Lapan said, according to The New York Times.
Last month, Kelly said, "We are not standing on the sidelines while fanatics hatch new plots. Make no mistake: our enemies are constantly working to find new methods for disguising explosives, recruiting insiders, and hijacking aircraft.
"With this announcement, we send a clear message that inaction is not an option", he continued. "We cannot play international whack-a-mole with each new threat.
"Instead, we must put in place new measures across the board to keep the traveling public safe and make it harder for terrorists to succeed."
The UK also imposed similar restrictions, affecting flights from six countries, shortly after the US rolled out the original laptop ban. The regulations, which affect flights from Saudi Arabia, Lebanon, Jordan, Egypt, Tunisia and Turkey, are still being enforced.