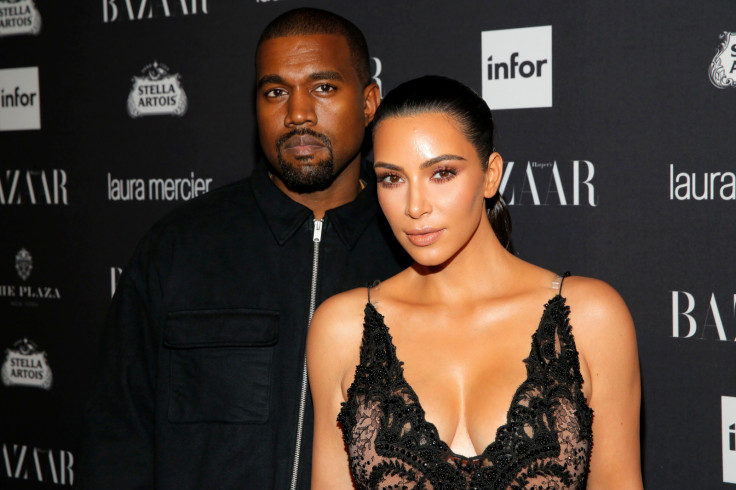 Amid swirling rumors of Kim Kardashian and Kanye West divorce, their family friend and singer John Legend has some kind words for them. The Pablo singer is still receiving outpatient care after undergoing "psychiatric evaluation" at the UCLA Medical Center. Recent reports have claimed that seeing his erratic pattern of behaviours, his reality star wife is planning to divorce him.
However, the reports have been refuted by sources close to Kim and Kanye. They claim that the Paris robbery and Kanye's emotional breakdown has only drew the couple closer. Legend, who is a loyal friend to the Wests, has said that he wants Kanye to do good post his discharge from hospital.
"We're just rooting for Kanye to feel better and get better. You know, we're all fans of him, and friends with him, and we want him to be well and be able to do what he loves to do. Yes, she's good," the Grammy award winning singer said on Watch What Happens: Live. Upon asked about how the couple is doing post the Paris robbery incident he said: "You know, it's tough. It's tough to deal with all of this." (Via Hollywood Life)
Soon after the 39-year-old rapper's discharge from hospital, rumours spread that Kim is scared for the security of her children North and Saint around her husband and wants to split from him. However, multiple sources have dismissed the speculations. "Recent reports Kim's planning to hightail it out of her marriage are total BS. In fact, since Kim's robbery and Kanye's hospitalization, they've grown closer and rely on each other more than ever for support," a source told TMZ.
Meanwhile, Jonathan Cheban, Kim's BFF and a recurring Keeping Up With the Kardashian star, has dismissed the divorce rumours as 'funny'. "It's kinda funny to me. I didn't know there was rumours about it. I didn't hear any rumours today, 'cause I've been busy today, but it's – I mean, I just literally got off the phone with them," he told Daily Mail.