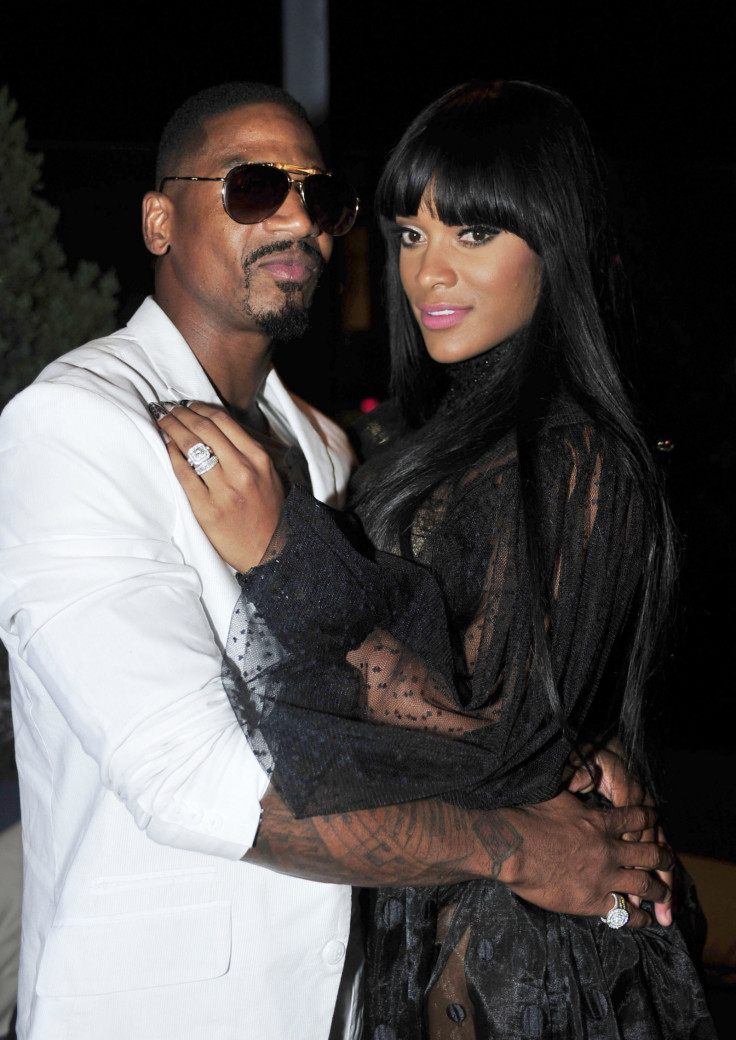 Love & Hip Hop: Atlanta's Stevie J and his former girlfriend Joseline Hernandez are at war again as the former has claimed that his ex-girlfriend has physically assaulted him. According to a TMZ report, the pregnant reality star attacked her former boyfriend and injured his eyes on Sunday 4 December.
The record producer reportedly fears for his life and of the unborn baby and has sought psychological evaluation and anger management for his Love & Hip Hop: Atlanta co-star. According to the report, the self-proclaimed Puerto Rican Princess, who is due any day, came to his house uninvited and attacked him soon after he shared a video of the reality star cooking breakfast for him.
"Bonnie Bella is 4 weeks away... @joseline we may not always get along & have done some hurtful things to each other but raising a child takes both parents. I'm all in. #BonnieBellaJordan," the recording artist captioned the Instagram post which is now been deleted.
"Yes, an incident did take place between Steven Jordan and Joseline Hernandez, in [the] Zone 2 precinct area of Atlanta and there was a report filed on Dec. 4, 2016," the Atlanta Police Department confirms to Hollywood Life.
The rapper, whose real name is Steven Aaron Jordan, has also claimed that this is not the first time he was attacked by Joseline. According to him, his former girlfriend has previously "threatened him, lunged at him, hurled paperwork and unleashed a profanity-laced tirade," at a DNA lab where he underwent a paternity test.
The couple has constantly been fighting since their breakup early this year with Stevie going to the extent of paternity test to confirm whether or not Hernandez is pregnant with his baby. But the couple appeared to have reconciled as he said last week that he is hopeful for their relationship. "I'm just hopeful and I support her, as a friend or as the father of the kid, either way I'm going to support her cause there's always going to be some love there.
Asked if they'd ever reconcile, Stevie said, "There's a chance. As long as there's a breath, there's a chance. I never say never. You know what I'm saying? I'm not gonna say yes, but I'm not gonna say no but I never say never."