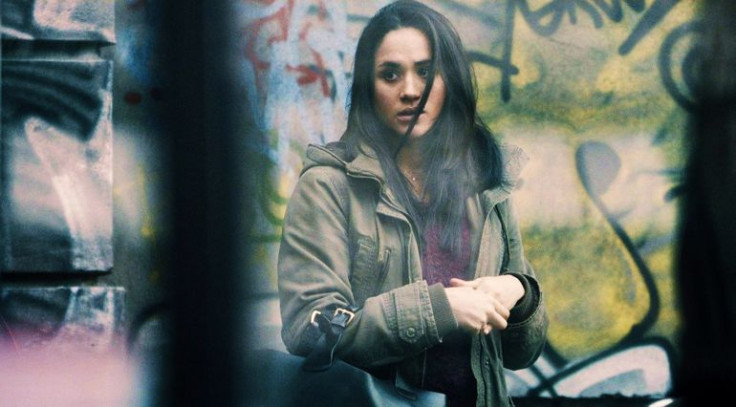 Prince Harry's girlfriend of five months, Meghan Markle, is to star in a film alongside UK grime artist Skepta called Anti-Social: Special Edition.
Actor Gregg Sulkin will also star in the feature film directed by Reg Traviss – which delves deeper into one of the two story lines in Anti-Social from 2015. It is a coming-of-age thriller inspired by London's real-life new generation gangs and audacious heists.
US star Markle, 35 – who shot to fame playing Rachel Zane in paralegal drama Suits – plays fashion model Kirsten in the film. Her character embarks on a whirlwind romance with graffiti artist Dee, played by English actor Sulkin.
The film is based on three highly publicised real-life crimes – including the Graff Diamonds robbery in 2009. It sees Kristen and Dee's romance unravel while Dee's brother, a diamond thief, ignites a gangland war over a wave of daredevil raids.
Content Media will release British Crime Thriller Anti-Social: Special Edition on Monday 5th December 2016. It will be available to own via digital stores in the UK and Ireland, and will also be released in the USA in January 2017.
Meanwhile, a friend of Markle's has insinuated that the career-driven star would sacrifice her multiple professions for her romance with 32-year-old Prince Harry as their relationship gets increasingly serious.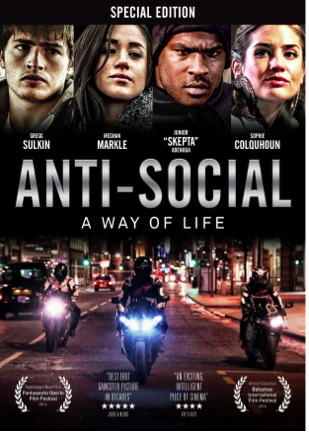 The source– who also runs Markle's lifestyle website The Tig – claims that she would sacrifice her current lifestyle "without hesitation" for her royal romance.
The actor, businesswoman and humanitarian is "head over heels" for Harry and is "doing everything she can to make the relationship work," according to People. The friend also claimed that "It's been an absolute fairy tale for Meghan."
The couple aren't keen to spend much time apart as they continue to make their long-distance relationship work between London and Markle's home in Toronto. Markle even jetted to the UK for a fleeting two-day minibreak last week and was spotted shopping at Kensington's Whole Foods wearing Harry's old baseball cap.
But despite opting to shop on foot and without security – the friend claims that Markle is trying to make her life more private than before – especially when it comes to social media.
"She's trying to figure out how to scale back what she puts out there about her life, including her social media and her website.
"If she had to leave all that she's doing in order for the relationship to work, she would without hesitation. It's a very serious relationship and she wants a future with Harry."
On Tuesday 8 November, Harry sent out a shocking statement which erupted the world of royal reporting in regards to the safety of his girlfriend Markle.
The letter read: "Some of this has been very public – the smear on the front page of a national newspaper; the racial undertones of comment pieces; and the outright sexism and racism of social media trolls and web article comments." See the full statement here.