It is an annual tradition like no other: two minutes of unadulterated commercial bliss from John Lewis that officially kicks off the countdown to Christmas and serves as a warm reminder of the things that money can't buy. Although it usually ends with a life-changing gift, it is guaranteed to pull at consumer heartstrings and have many blaming those non-existent onions for tears.
A quick scan of social media and the buzz surrounding the imminent release of the John Lewis Christmas advert is palpable. Speculation is rife about what the message will be behind it, what it will look like and what newcomer has bagged the coveted cover song spot that will feature.
But it looks like the festive season is starting a little later this year. The retailer has bucked the trend of releasing the tear-jerking promo on the first Friday in November and there's a good chance fans will not be able to catch it until 11 November at the earliest.
A spokesperson confirmed to IBTimes UK that "it won't be this week".
As the world continues to wait on tenterhooks, we take a trip down memory lane to recap the high street favourite's greatest hits...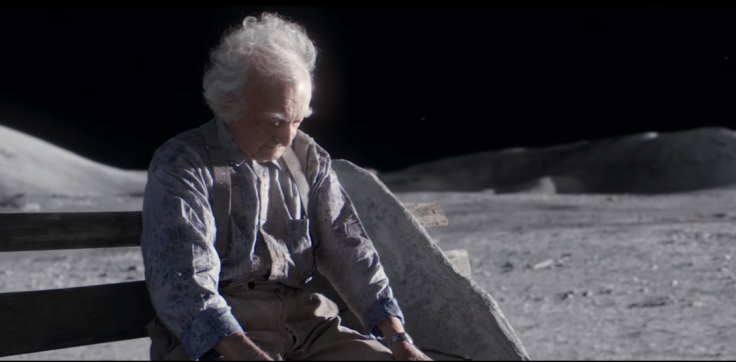 Man On The Moon (2015)
Last year the magical narrative followed a little girl and her determination to touch the life of an elderly man who lives alone on the Moon.
Monty the Penguin (2014)
In 2014 the retailer reminded consumers about the importance of friendship with the help of Monty the Penguin. After striking up an unexpected friendship with a boy called Sam, the little boy makes the ultimate sacrifice so that he can find his soulmate.
Shadows (2007)
2007 marked the year that John Lewis decided to compete with the like of Coca-Cola by producing an advert that would go on to become a landmark on the festive calendar.
The Long Wait (2011)
This was the spot that cemented John Lewis' status as the king of the Christmas advertising and was also the first time the retailer used its ad spot to tell a story. Against the soundtrack of Millie's cover of Please, Please, Please Let Me Get What I Want by The Smiths, the tale follows a little boy who can't wait for Christmas so he can give rather than receive.