Queen Rania of Jordan – one of the most innovative royals of our time – attended the International Rescue Committee 2016 Rescue Dinner alongside David Miliband at the Waldorf Astoria Hotel on Wednesday evening (2 November).
The event was in aid of the organisation's lifesaving humanitarian aid work across the globe and honoured Spyros Galinos, Mayor of Lesbos, Greece, and the Mack Family.
Glamorous Queen Rania Al-Abdullah, 46, took centre stage at the high-profile fair in NYC in a floor-length glittering black gown before making a speech as a member of the IRC board of directors. The special occasion also featured a performance by Syrian violinist Mariela Shaker.
Rania, who is an avid user of social media and boasts 2.5m followers on Instagram alone, posted a picture of herself at the event with the caption: "IRC Rescue Dinner in New York to support the organization's lifesaving work in responding to humanitarian crises around the world and supporting refugees and host communities".
The Rescue Dinner – formally known as the Freedom Award Dinner – sees The Freedom Award presented annually to individuals who have made extraordinary contributions in support of refugees, along with championing the cause of liberty, individual freedom and dignity.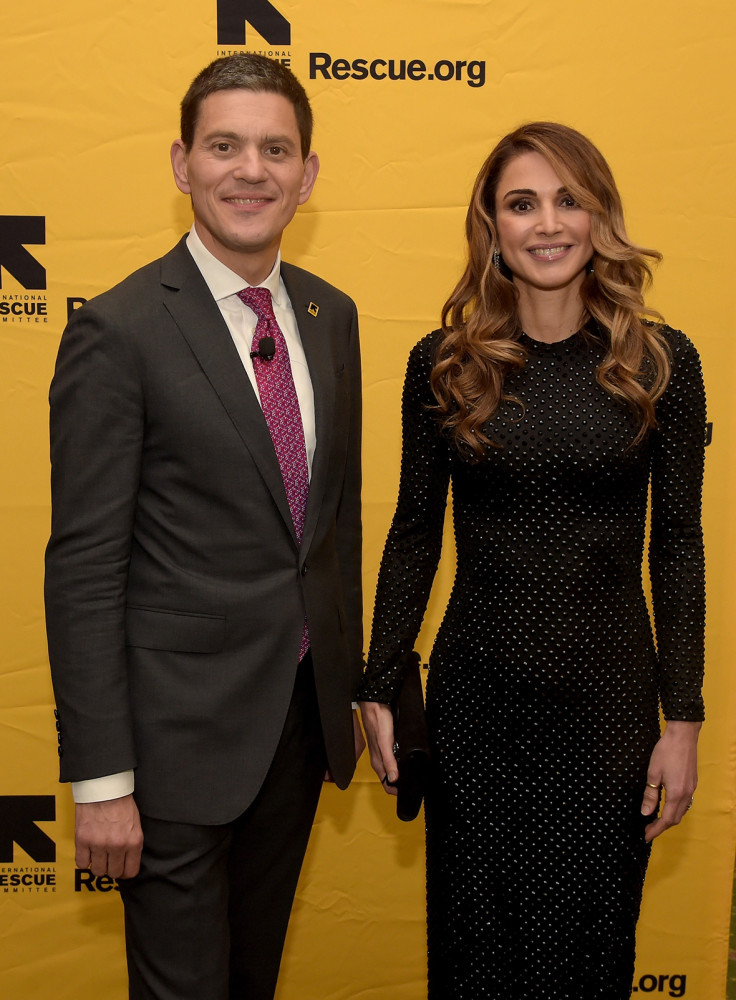 Mayor Galinos was presented this year's Freedom Award; during the past two years more than 660,000 refugees have passed through the Greek island of Lesbos – which holds the largest migration of people since World War II.
Galinos' efforts to assist hundreds of thousands of refugees through their difficult journeys, along with his priority of raising awareness about the tragic human costs of the current refugee crisis, were acknowledged at the event.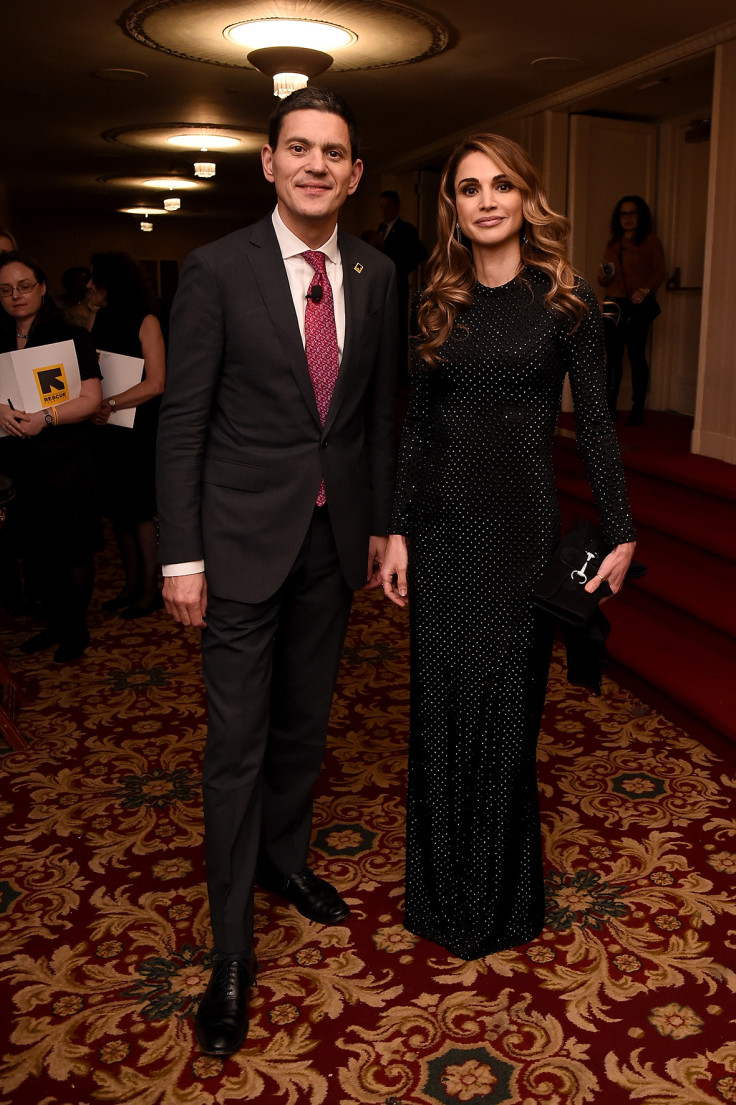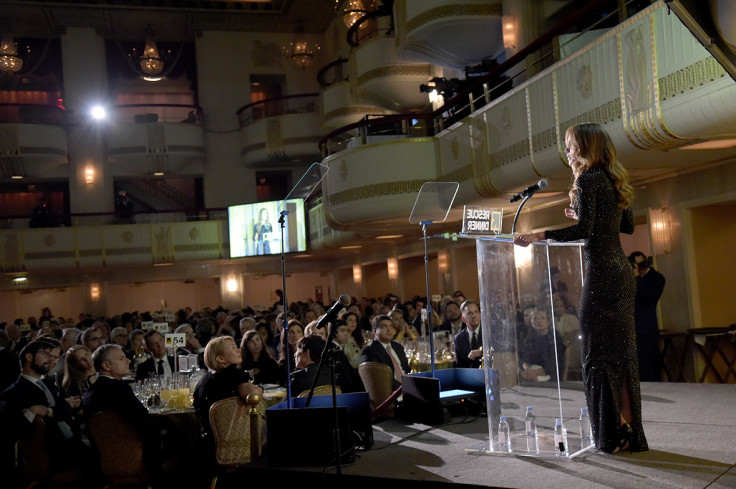 Miliband, who also attended the event as president and CEO of the International Rescue Committee, said: "This year's Rescue Dinner honorees embody the best of humanity. In a climate that can seem downright hostile at times, Mayor Galinos and the Mack family are living examples of the good that is desperately needed in the world right now.
"The choices they have made and the work that they do every day results in life-saving opportunities for thousands of refugees around the globe. We are humbled to honour them at this year's gala."
Miliband, 51, who was the Secretary of State for Foreign and Commonwealth Affairs from 2007 to 2010, resigned from Parliament as a Labour MP to take up the posts of president and CEO of the International Rescue Committee in the States.