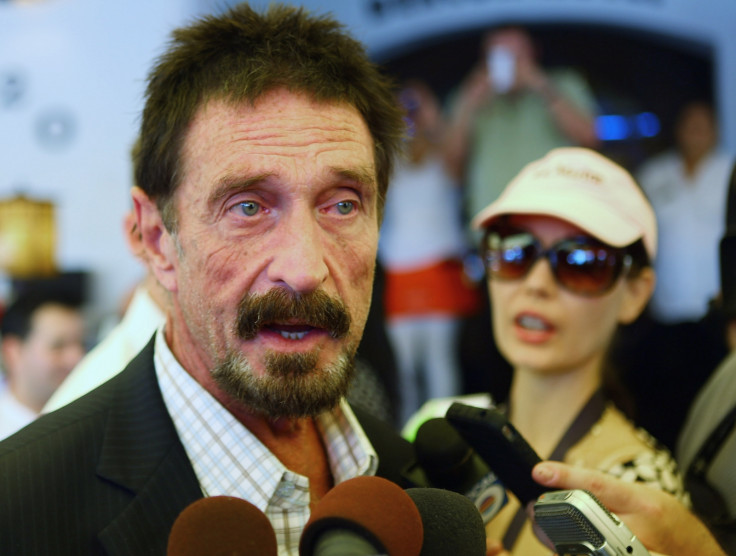 Technology pioneer John McAfee, creator of the eponymous anti-virus software, has settled a year-long legal dispute with Intel over the commerical use of his name in personal ventures after selling his former company to the US corporation six years ago.
In September 2016, McAfee filed a lawsuit demanding the right to use his full name – and by extension his personal brand – in the business title of MGT Capital Investments, a cybersecurity firm he currently helms. Intel counter-sued, accusing McAfee of "trademark infringement".
This week (5 July 2017), US district judge Paul Oetken dismissed both arguments after a settlement was amicably signed, Reuters reported.
Under the terms, McAfee agreed to not use the phrase "John McAfee Privacy Phone" or the title of "John McAfee Global Technologies" for his cyber firm.
He is still allowed to use his name for advertising, promotional activities and presentations – including in relation to his former role at McAfee Associates, sold to Intel in 2010 for $7.7bn (£6bn).
The transaction was closed the following year and in 2014 the company was rebranded Intel Security.
Neither party admitted wrongdoing as part of the settlement. A statement on MGT's website reads: "Following a dispute over ownership and permitted usage of the name McAfee, The Company and Intel have agreed to a mediation process to avoid unnecessary legal costs."
Last year Intel sold its majority stake in Intel Security to an investment firm called TPG in a $4.2 billion deal, but retained a 49% share of the company. In April 2017, it was officially renamed back to "McAfee" but officials appeared keen to stay removed from its former chief.
"It's important that people recognise John hasn't had anything to do with the company in over two decades," McAfee's chief technology officer Steve Grobman told TechCrunch at the time. "Although he has interesting aspects of his personal life, people don't think about the person.
"They recognise the value that the brand brings," he added.
Last month, John McAfee announced details of a so-called "Privacy Phone". It is set to cost roughly $1,100 (£850), be geared towards enterprises and, he claimed, will be the most "hack-proof" mobile handset on the market.
Indeed, he has remained a polarising figure in the cybersecurity industry, especially following a brief period on-the-run from police in Belize. Most recently, he has been outspoken about his passion for cryptocurrency as MGT continues to tout its bitcoin mining capabilities.