John McEnroe has backed down from his row with Serena Williams after claiming the 23-time grand slam champion would rank "700" if she were to play on the men's tour.
McEnroe was widely criticised after he said Williams, currently on a break from tennis ahead of the birth of her first child, was the greatest women's player of all time before adding she would "be like 700 in the world" if she played with the men.
The 58-year-old's comments produced a sharp response from Williams on social media, where she advised the former Wimbledon champion to "keep me out of your statements."
Having previously stood by his comments, McEnroe now insists he didn't mean to disrespect the 35-year-old, admitting he would have "preferred to have not gone where I went."
"I was saying before she was the greatest tennis player, and thank God for Serena in the US. If it wasn't for what she had accomplished we'd really be in trouble," McEnroe told the Mirror.
"I would have preferred to have not gone to where I went, given the choice. It appears to take away from the respect I have from her.
"It wasn't meant to be that way. I would have preferred not to come up with a certain number, but it was just an opinion."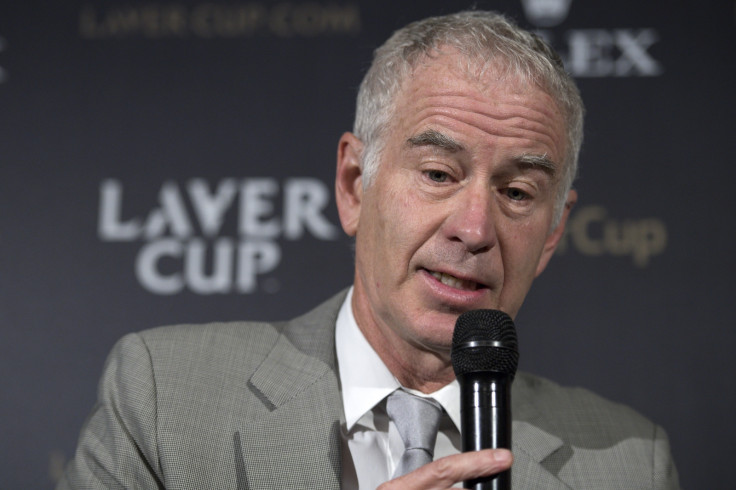 McEnroe, 58, is hoping to see Williams return to tennis at her best after the birth. "It would be pretty cool to see someone come back and be at the top of the game."
Former world number one Caroline Wozniacki was one of the many to leap to Williams' defence following McEnroe's comments, insisting the only player she should be compared to in the men's game is Roger Federer.
"I don't really think you should be comparing like that. If you want to compare results, then I think the greatest tennis players of all time right now are Roger and Serena. And if you want to compare results, then compare the two greats."