Chelsea captain John Terry and defender Ashley Cole are sweating over their future at Stamford Bridge after interim boss Rafa Benitez said the club must move on from the legends of yesteryear.
Terry's current contract is up for renewal in 2014, while Cole's deal expires at the end of the current campaign, with discussions over an extension understood to have reached a stalemate.
Frank Lampard, 34, the club's second highest ever goalscorer will leave Chelsea this summer after his agent Steve Kutner confirmed the midfielder had been informed under 'no circumstances' would a new deal be forthcoming.
Florent Malouda, Hilario, Paulo Ferreira and Ross Turnbull are out of contract at the end of the season also and are expected to be part of a major clear-out in west-London with the club conscious of the sanctions which accompanies UEFA's Financial Fair Play Regulations.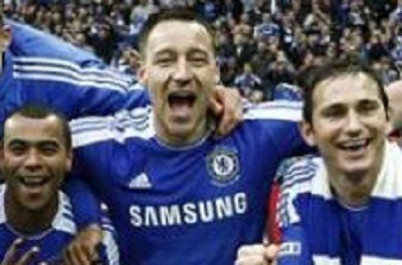 "I think it's always easy to talk about the legends, and you have to have a lot of respect for them," Benítez said.
"What they've achieved for this club has been fantastic. But you have to have new players and carry on winning games. That's what the fans are expecting.
"Everyone knows the legends who have been here and what they have achieved. That is the good thing about English football: you have good memories and respect people who achieve something for a club, which is very positive.
"But at the same time you have to think about the future. You cannot be waiting."
Of late, Chelsea have shown a ruthless streak towards players in their 30s with Salomon Kalou, Jose Bosingwa and Didier Drogba, all of whom started the Champions League final against Bayern Munich in May, being released in the summer after failing to earn new deals.
Coupled with the summer signings of Eden Hazard, Oscar and Marko Marin in the summer, The Blues are showing no sentimentality towards the club's stalwarts; each of whom have played significant roles in the most successful era in Chelsea's history.
Another sterling performance from Lampard in the FA Cup against Southampton on Saturday, capped with his fifth goal in as many games from the penalty spot sparked further calls from the Blues support for a new deal to offered to the England international.
Benitez meanwhile, whose own future remains undecided, says Lampard should concentrate on his club form.
"I think it's too early to talk about teams and the future," Benitez added.
"Frank is under contract and playing for us. That's it. You know my idea. He's doing well, working very hard and I will try to bring the best from him.
"My position is exactly the same and if he can carry on scoring goals, I will be really pleased. And if Frank can carry on scoring goals and we can win games, I'll be even happier."