Liverpool principal owner John W Henry has blamed previous conditions at the club for their failure to stabilise.
Fenway Sports Group will celebrate their two-year anniversary at Anfield next month, and having gone through three different managers and failed to qualify for the Champions League their tenure has been littered with disappointment.
But Henry says that Liverpool are still recovering from the regime of George Gillett and Tom Hicks, as well as previous managers Roy Hodgson and Kenny Dalglish.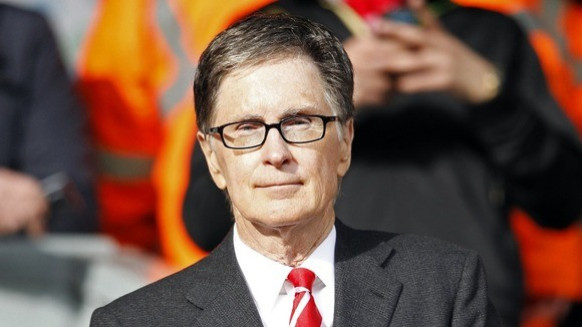 "We are still in the process of reversing the errors of previous regimes" Henry said in an open letter on Liverpool's official website.
"It will not happen overnight. It has been compounded by our own mistakes in a difficult first two years of ownership. It has been a harsh education, but make no mistake, the club is healthier today than when we took over."
The Reds' transfer dealings has been heavily scrutinised, with the failure to sign Clint Dempsey on the final day of the transfer window compounding a summer which saw Andy Carroll allowed to leave despite a replacement not being lined up.
Defeat to Arsenal on Sunday exposed the club's lack of strength in depth, with manager Brendan Rodgers having few attacking options at his disposal, with the inability to sign Dempsey becoming immediately significant.
Kenny Dalglish's spending splurge last season was seen as the reason behind Rodgers' inability to compete in the transfer market, and Henry admits with half an eye on UEFA's financial fair play rules, the Anfield club have had to tighten the purse strings.
"I am as disappointed as anyone connected with Liverpool Football Club that we were unable to add further to our strike force in this summer transfer window, but that was not through any lack of desire or effort on the part of all of those involved," Henry added.
"The transfer policy was not about cutting costs. It was - and will be in the future - about getting maximum value for what is spent so that we can build quality and depth.
"We are avowed proponents of UEFA's Financial Fair Play agenda that was this week reiterated by Mr Platini - something we heartily applaud. We must comply with Financial Fair Play guidelines that ensure spending is tied to income.
"We have been successful in improving the commercial side of the club and the monies generated going forward will give us greater spending power in the coming years."